Grooming Packages
Regular price

From Rs. 649.00

Regular price

Rs. 799.00

Sale price

From Rs. 649.00

Unit price

per
Regular price

Rs. 1,199.99

Regular price

Rs. 1,399.00

Sale price

Rs. 1,199.99

Unit price

per
Regular price

Sale price

Rs. 1.00

Unit price

per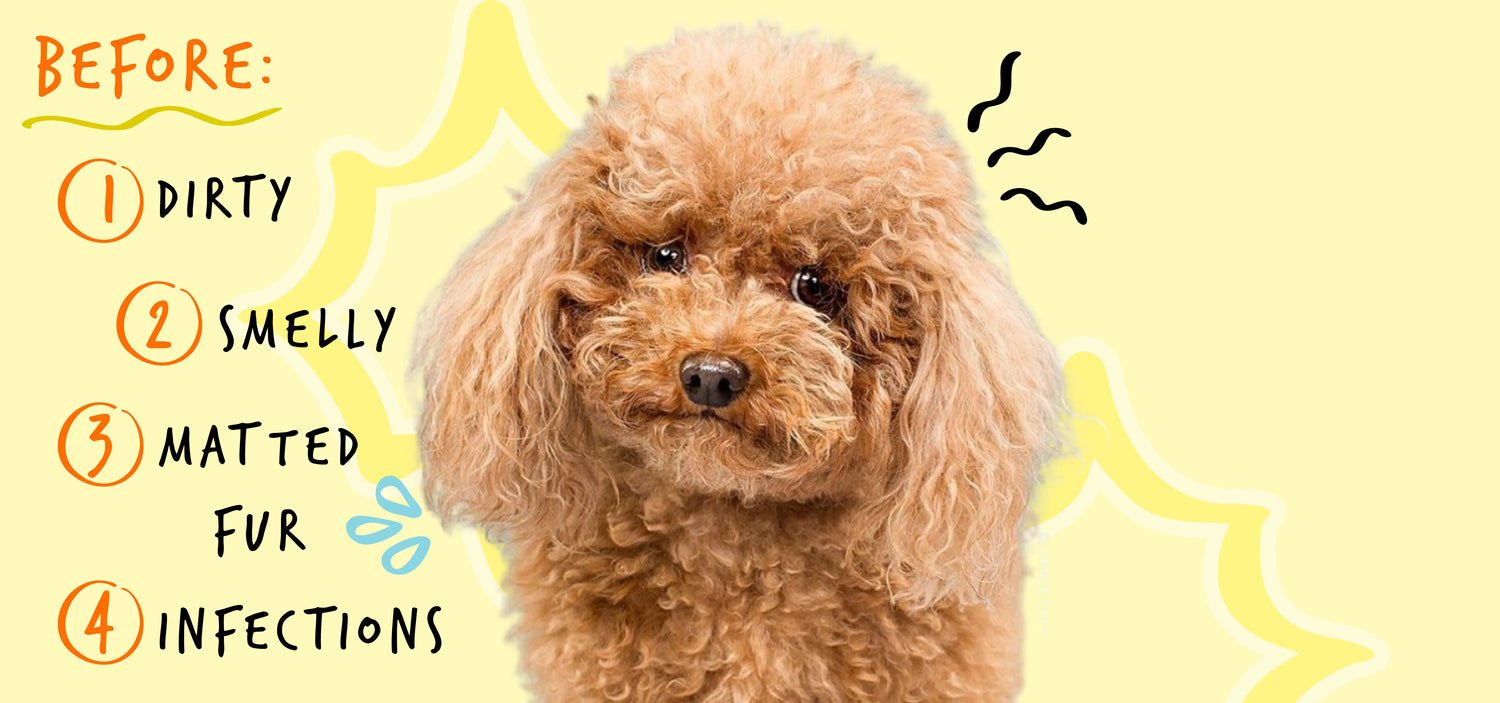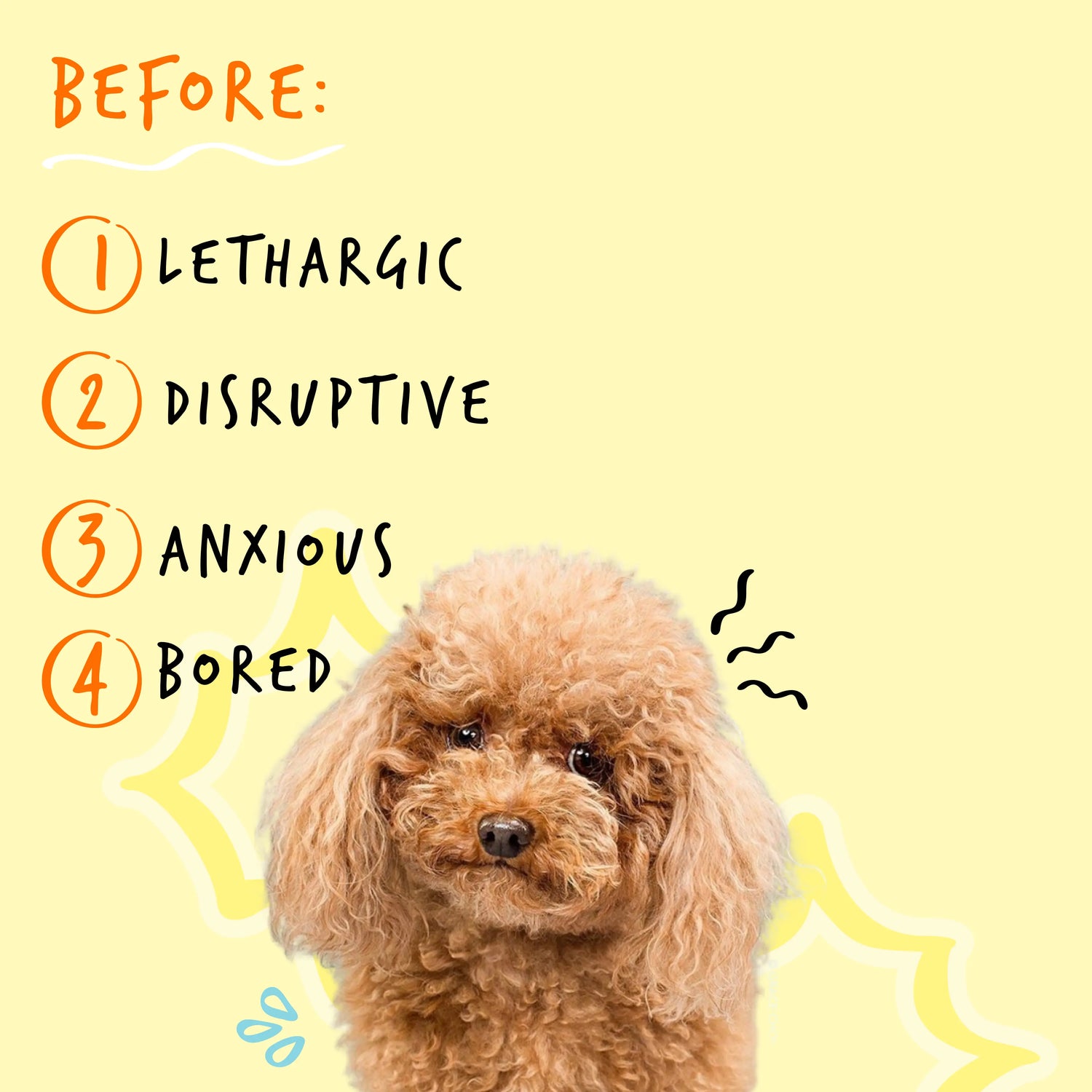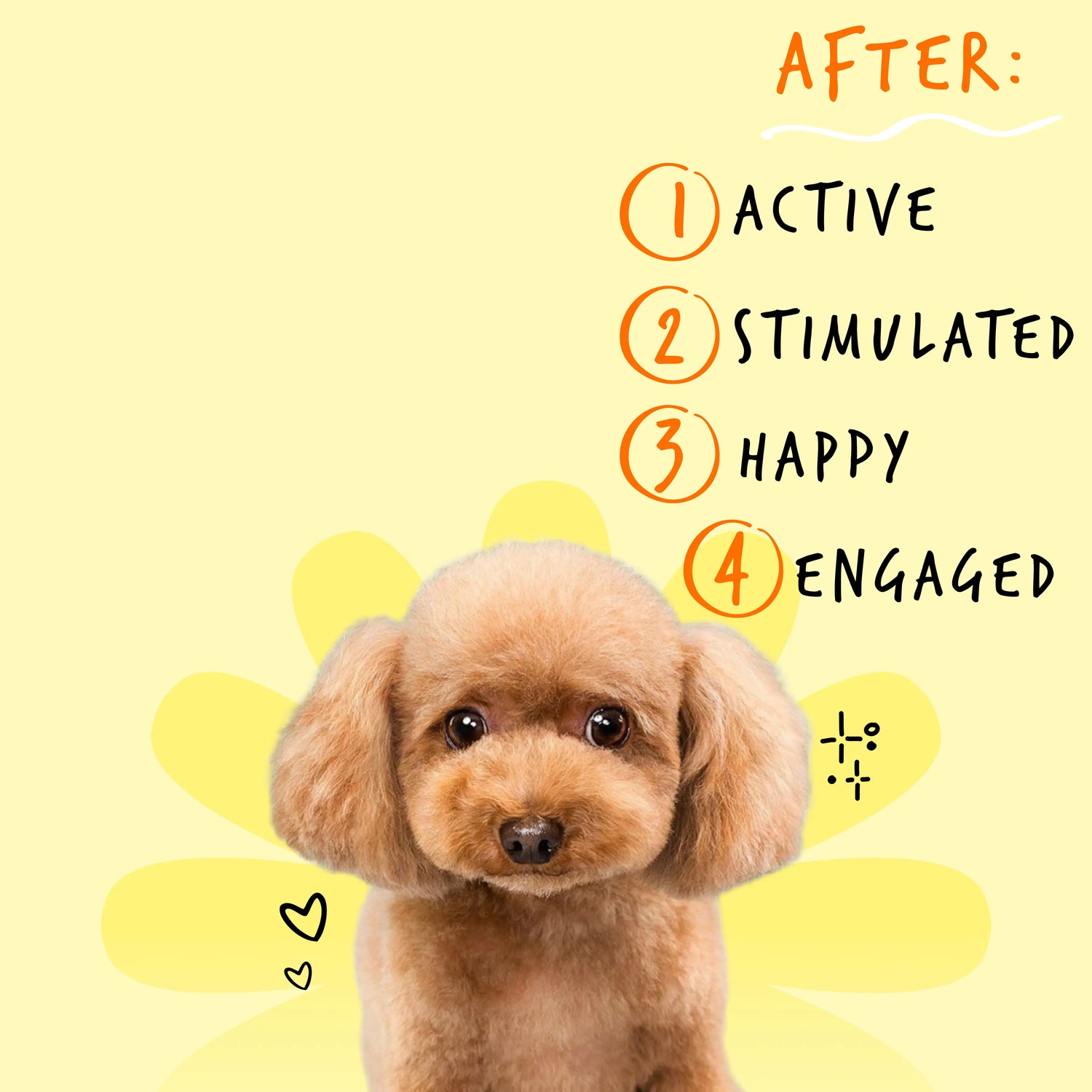 How it works?
We have different packages as per the need of your dogs, we  have a basic maintenance shampoo bath, nail clipping, hair trimming, ear-eyes cleaning & more.
The frequency of grooming appointments is based on the breed, coat type, and individual needs of the pet. You can book an appointment once or twice a month to begin with.
It totally depends on you and your dog's comfort level. Some dogs prefer if their parents stay with them during the service, while others may feel more comfortable without.
We use all dog-safe, skin friendly, branded and quality products.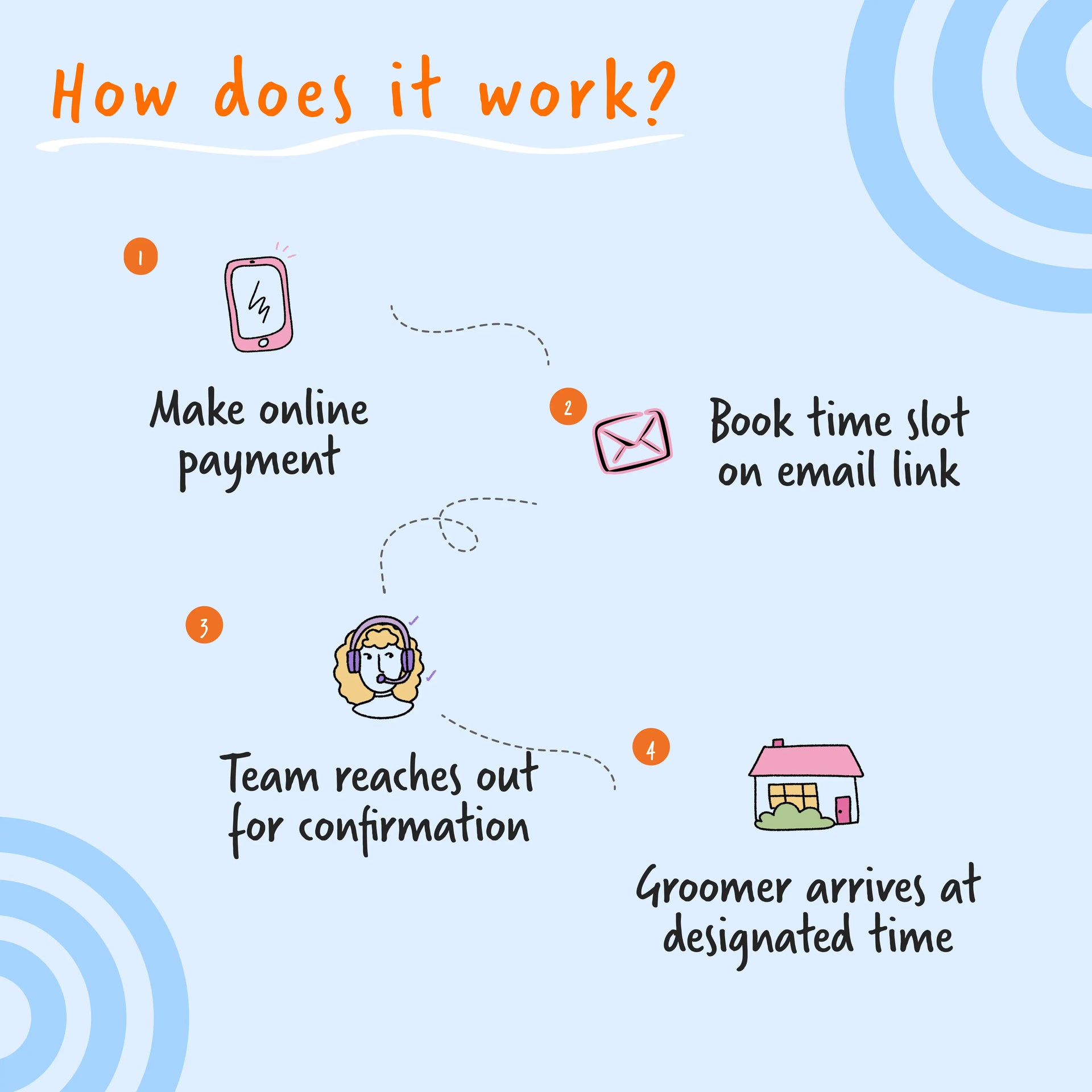 Regular price

From Rs. 2,950.00

Regular price

Rs. 3,500.00

Sale price

From Rs. 2,950.00

Unit price

per
Regular price

From Rs. 2,000.00

Regular price

Rs. 2,500.00

Sale price

From Rs. 2,000.00

Unit price

per
Regular price

Rs. 250.00

Sale price

Rs. 2.00

Unit price

per
The Premier Dog Grooming Van Service
In an era of door-to-door convenience, Sploot pioneers the revolution in canine care with its elite "Sploot On Wheels" – a top-of-the-line dog grooming van service. We bring the luxury and expertise of a high-end grooming salon directly to your driveway, ensuring your furry friend receives top-tier care without stepping a paw outside your home.
Why Choose Sploot's Mobile Dog Grooming Service?
Convenience at its Best: No more scheduling woes or stressful car rides to the grooming salon. With Sploot On Wheels, your dog's grooming session is just a call away, right outside your door.
Fully-Equipped Vans: Our vans are custom-designed, mimicking the ambience of a luxury grooming salon. From hydro baths to state-of-the-art grooming stations, we've equipped our mobile units with the latest tools and technologies.
Tailored Services: Every dog is unique, and so are their grooming needs. Our professionals conduct a preliminary assessment and customize the grooming session to suit your dog's specific requirements.
Hygienic & Safe: Health and safety top our priority list. Our vans are meticulously cleaned and sanitized after each session, ensuring a germ-free environment for every pet.
Expert Groomers on the Go: Sploot's mobile team comprises seasoned grooming professionals trained to handle all breeds and temperaments, guaranteeing a stress-free experience for your pet.
The Benefits of Mobile Dog Grooming
Stress Reduction: Familiar surroundings play a crucial role in reducing anxiety. With Sploot On Wheels, your dog gets groomed in a place they associate with comfort: their home.
Time-Saving: No more taking time off your busy schedule for drop-offs and pick-ups. The grooming happens at your convenience, reclaiming hours from your day.
Flexibility: Our mobile service is designed to fit around your routine. Whether it's early morning touch-ups or late evening pampering sessions, we cater to your needs.
One-on-One Attention: In our mobile grooming van, your dog receives undivided attention from our groomer, ensuring a detailed and thorough session.
Customer Testimonials
"I was skeptical about mobile grooming at first, but Sploot On Wheels changed my perspective. The convenience and quality of service are unmatched!" - Elena Martinez
"Knowing that my pet doesn't have to endure a noisy salon environment and instead gets groomed right outside our home is a huge relief. Sploot On Wheels is a game-changer." - Liam O'Brien
Conclusion
Sploot On Wheels redefines dog grooming, amalgamating convenience with luxury. Let us transform your pet's grooming experience, ensuring they receive the care and pampering they truly deserve, right at your doorstep.