Grooming Packages
Regular price

From Rs. 649.00

Regular price

Rs. 799.00

Sale price

From Rs. 649.00

Unit price

per
Regular price

Rs. 1,199.99

Regular price

Rs. 1,399.00

Sale price

Rs. 1,199.99

Unit price

per
Regular price

Sale price

Rs. 1.00

Unit price

per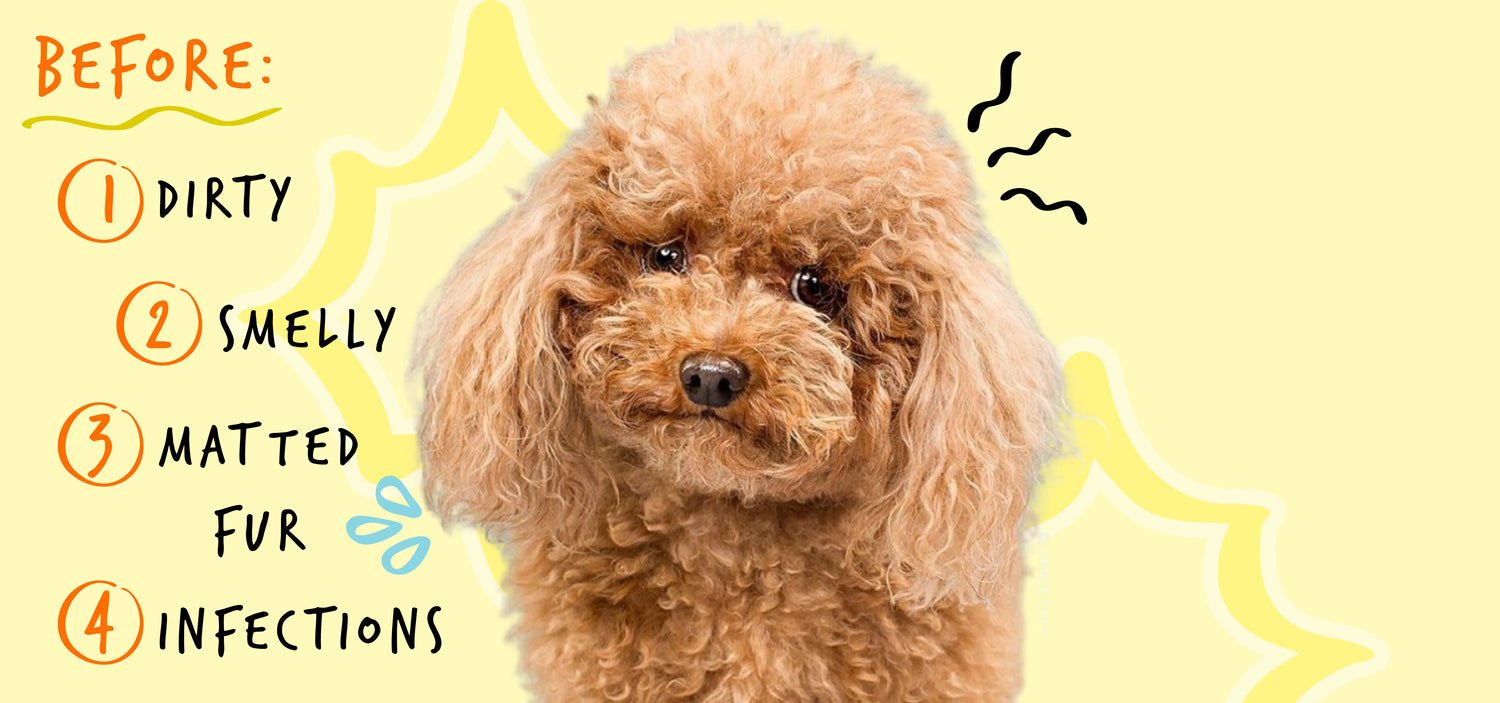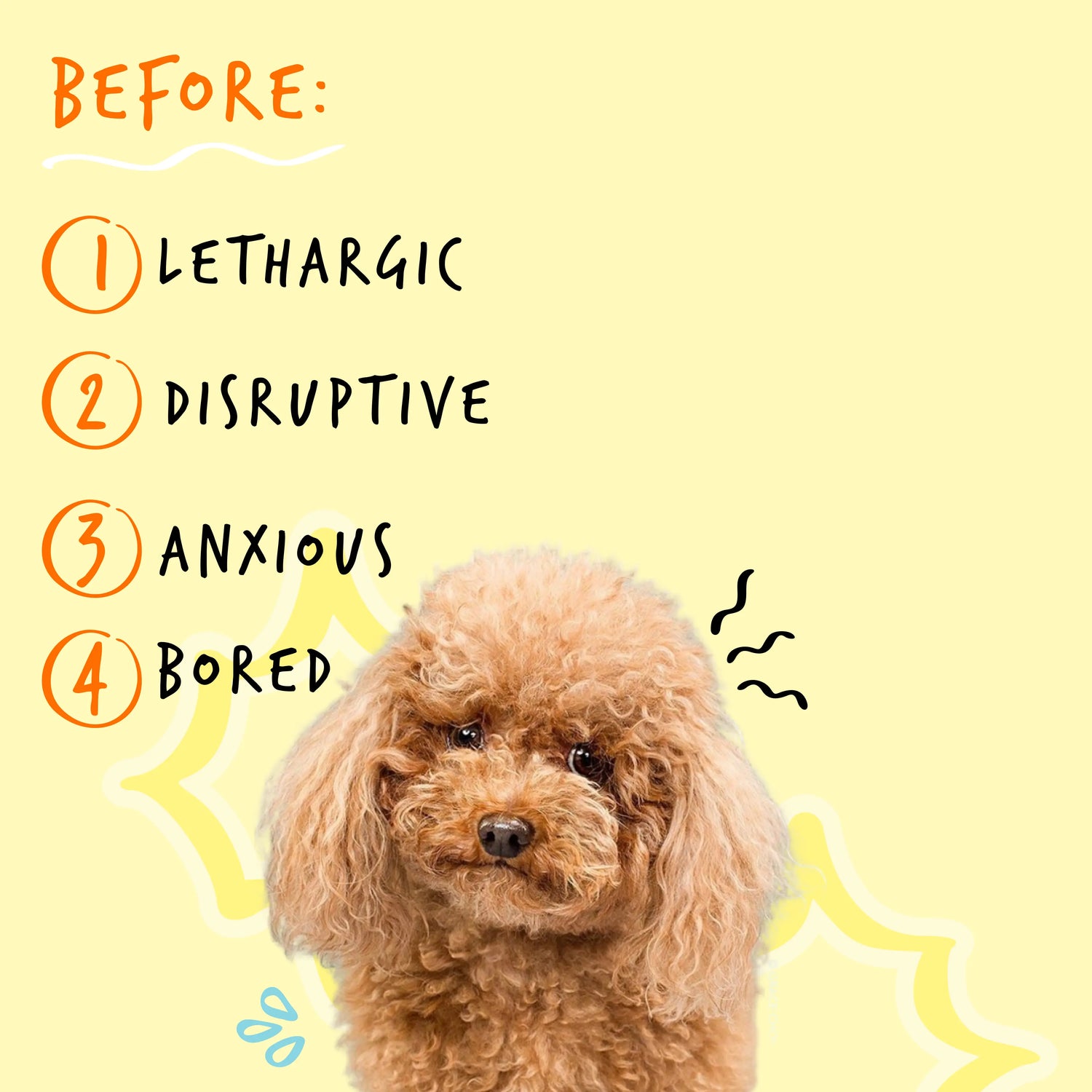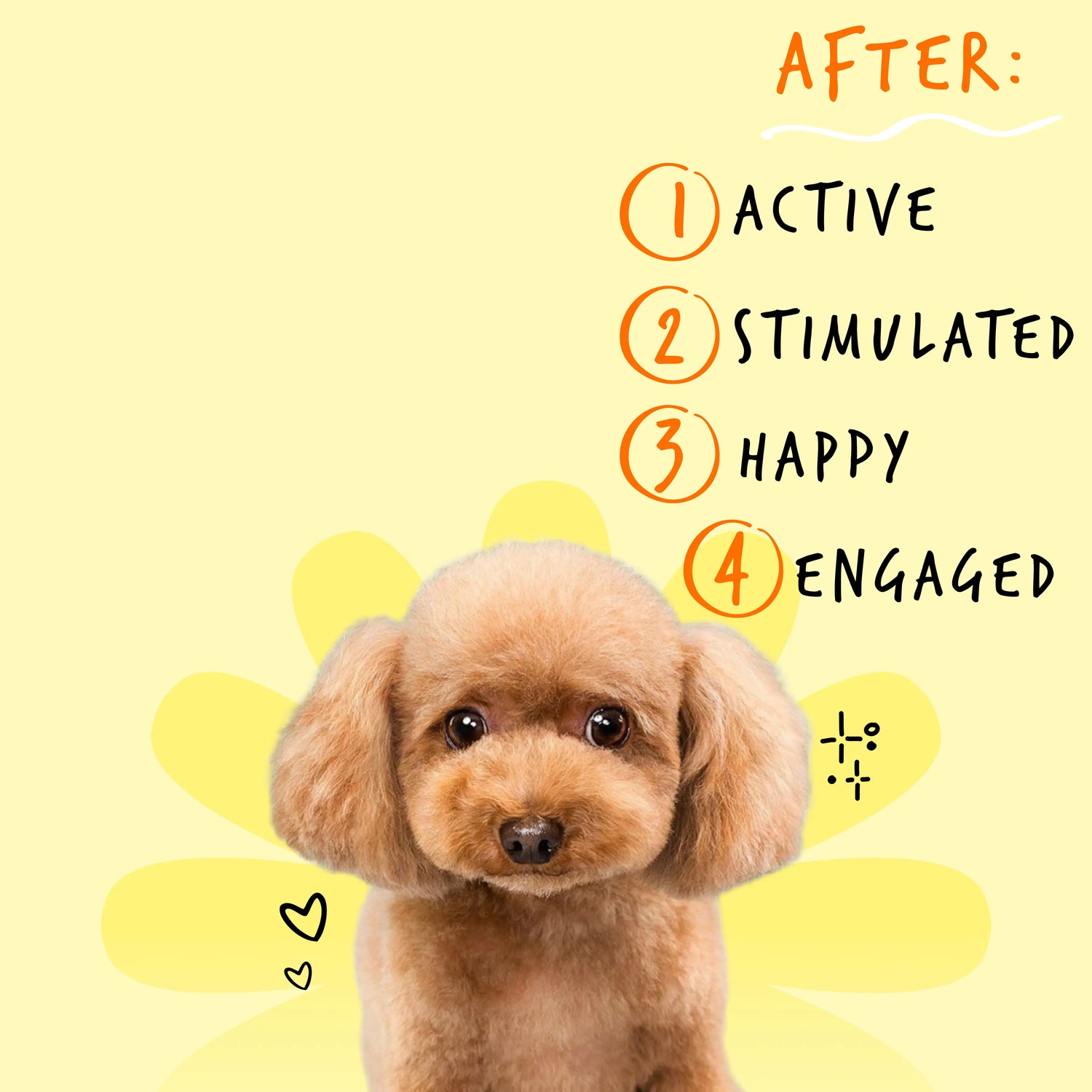 How it works?
We have different packages as per the need of your dogs, we  have a basic maintenance shampoo bath, nail clipping, hair trimming, ear-eyes cleaning & more.
The frequency of grooming appointments is based on the breed, coat type, and individual needs of the pet. You can book an appointment once or twice a month to begin with.
It totally depends on you and your dog's comfort level. Some dogs prefer if their parents stay with them during the service, while others may feel more comfortable without.
We use all dog-safe, skin friendly, branded and quality products.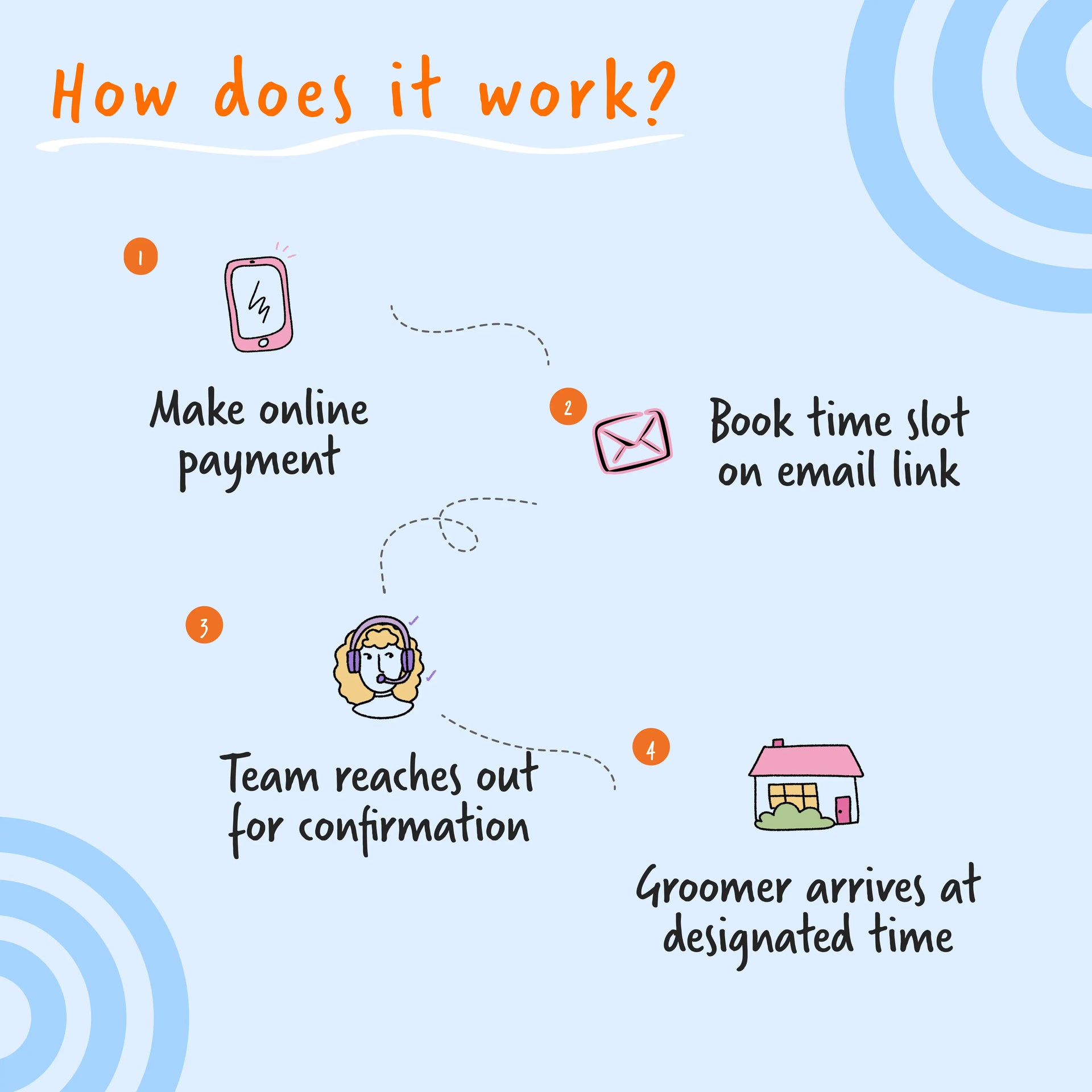 Regular price

From Rs. 2,950.00

Regular price

Rs. 3,500.00

Sale price

From Rs. 2,950.00

Unit price

per
Regular price

From Rs. 2,000.00

Regular price

Rs. 2,500.00

Sale price

From Rs. 2,000.00

Unit price

per
Regular price

Rs. 250.00

Sale price

Rs. 2.00

Unit price

per
Sploot: Your Home-based Dog Grooming Sanctuary Near You
Every pet owner knows that regular grooming is not just about keeping your dog looking its best – it's about ensuring their well-being, health, and happiness. At Sploot, we pride ourselves on offering a premium, home-based dog grooming experience that is both convenient and comprehensive. Nestled close to your neighborhood, our sanctuary promises an environment that feels like a second home to your canine companion.
Why Sploot Stands Out in Home-based Dog Grooming
Homely Atmosphere: Unlike conventional grooming salons, Sploot's home-based setup ensures a calm and comfortable environment for your pet. We've crafted a space that minimizes anxiety and feels familiar.
Expert Groomers: Our team comprises skilled professionals trained in various grooming techniques. From standard trims to breed-specific styles, they ensure your pet looks and feels fabulous.
Holistic Grooming Approach: Beyond mere aesthetics, we focus on health. Our comprehensive grooming package includes ear cleaning, nail trimming, and skin checks to detect any potential issues.
Organic Products: At Sploot, we believe in using only the best. That's why our grooming products are organic, hypoallergenic, and suited for even the most sensitive skin.
Flexible Appointments: Understanding the hectic schedules of modern life, we offer flexible appointment slots. Whether it's a weekend pampering session or a weekday touch-up, we cater to your needs.
The Many Perks of Regular Dog Grooming
Regular grooming sessions, especially in a comfortable setting like Sploot, offer a myriad of benefits:
Health Checks: Grooming sessions often reveal hidden issues like skin infections, ticks, or growths, enabling timely interventions.
Reduced Shedding: Regular grooming eliminates dead fur, ensuring your home stays relatively fur-free.
Comfort: Overgrown nails, matted fur, or dirty coats can be uncomfortable. Regular grooming ensures your pet is always at ease.
Bonding: The care and pampering during grooming sessions can strengthen the bond between pets and groomers, ensuring your dog always feels at home at Sploot.
Client Stories
"I've tried multiple grooming services, but none compare to Sploot. Their home-based setup is a game-changer. Max comes out looking great and seems so much more relaxed!" - Sophia L.
"Trust is essential when it comes to grooming, and Sploot has earned mine. Their attention to detail and genuine care make all the difference." - Omar N.
Wrapping Up
If you've been typing "dog grooming home near me" into search engines and hoping for a perfect match, Sploot is the answer. Our commitment to excellence, combined with our homely touch, ensures your pet gets the royal treatment they deserve.