Skip to product information
Media gallery

Media gallery

Media gallery

Media gallery

Media gallery

Media gallery

Media gallery
Dog Walking | Subscription - Premium (40 mins) | Available in Delhi NCR
Regular price

Rs. 3,540.00

Regular price

Sale price

Rs. 3,540.00

Unit price

per
Description

Frequency: 1 Walk a Day / 2 Walks a day


These prices are inclusive of 18% GST

Services include:

1) Live Location Walk Tracking

2) 40 Minute Walk

2) Paw Cleaning

3) Poop Scooping

For any queries, you can contact the sploot team at +91 80-45888660
Why choose us?

Raising a dog can be tough, especially without the right support. That's why sploot. Our aim is to make dog parenting hassle-free and easier for you. With a community of experienced dog parents and experts to guide you on the sploot app to a variety of dog care products and services - we've got you covered. For anything related to raising your dog right, just sploot it.


Hassle-Free Experience- We'll stay on top of your dog's health so that you can focus on the cuddle time!
Live tracking- Track your dog's walk on the sploot app, and get post-walk updates from your dog's daily sniffari.
Post Paw-Cleaning- Dirty paws? Don't worry about it - we'll clean them up after your dog's walk everyday.
Affordable Prices-Daily walks starting at Rs. 85/walk. Get your dog the best possible care at the best possible prices with sploot.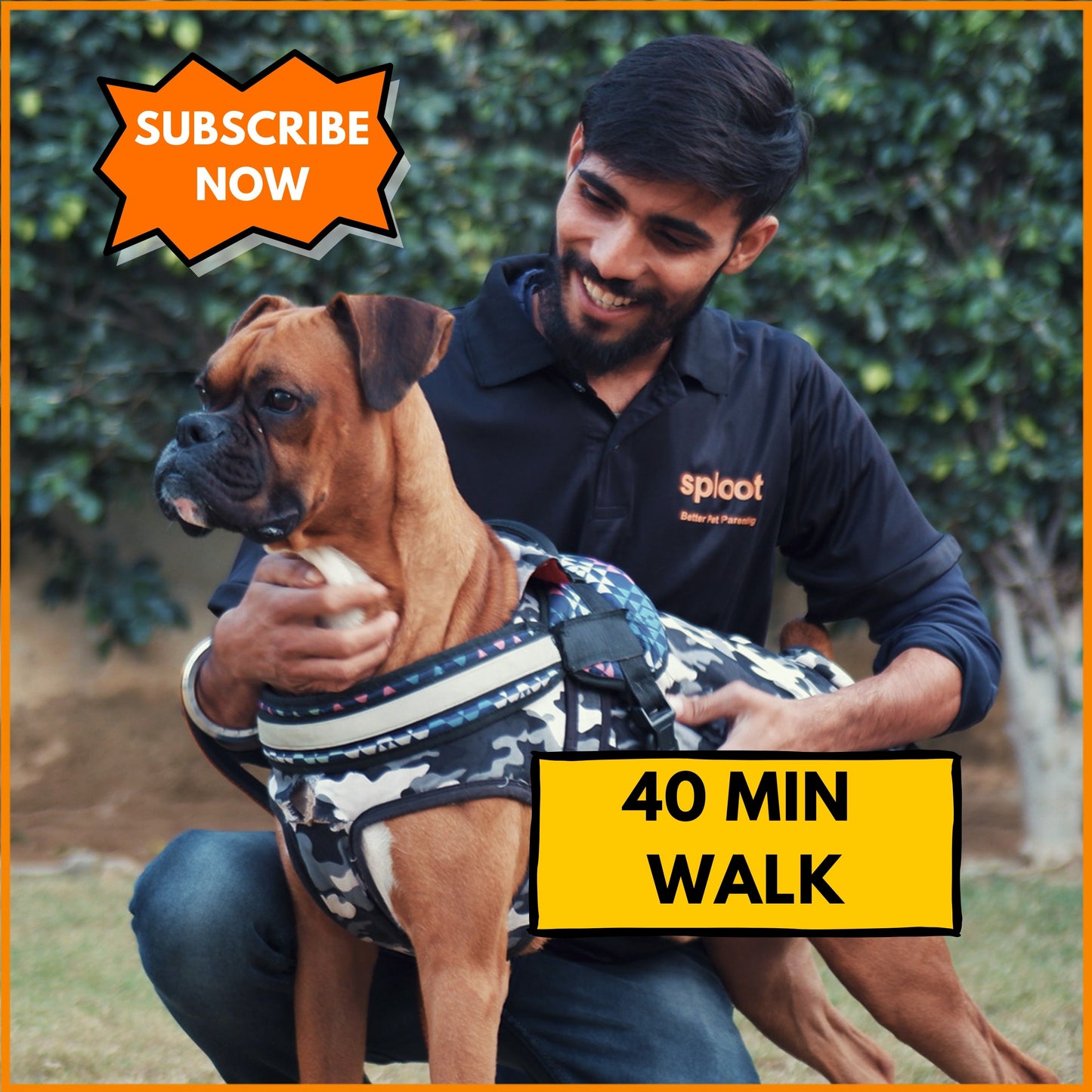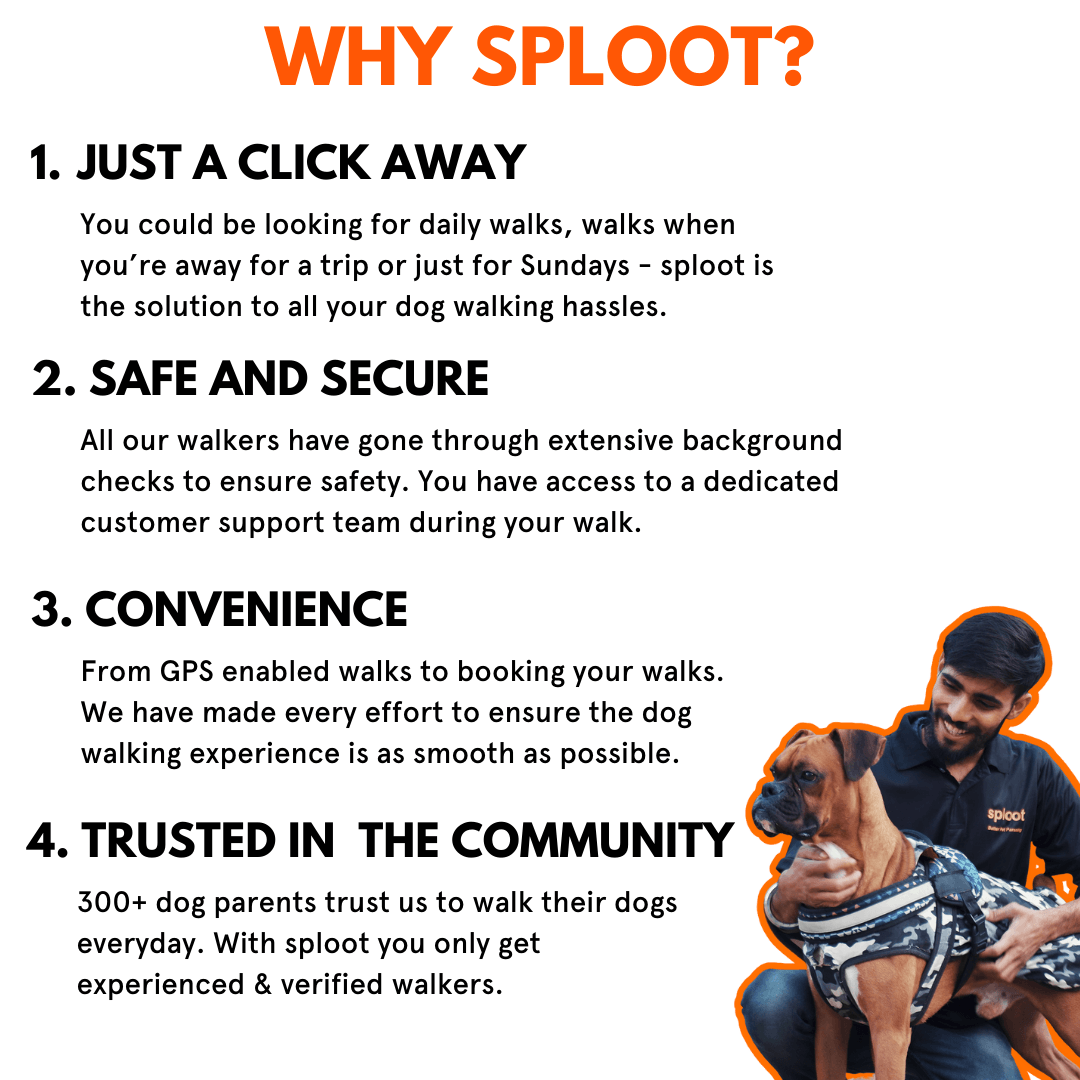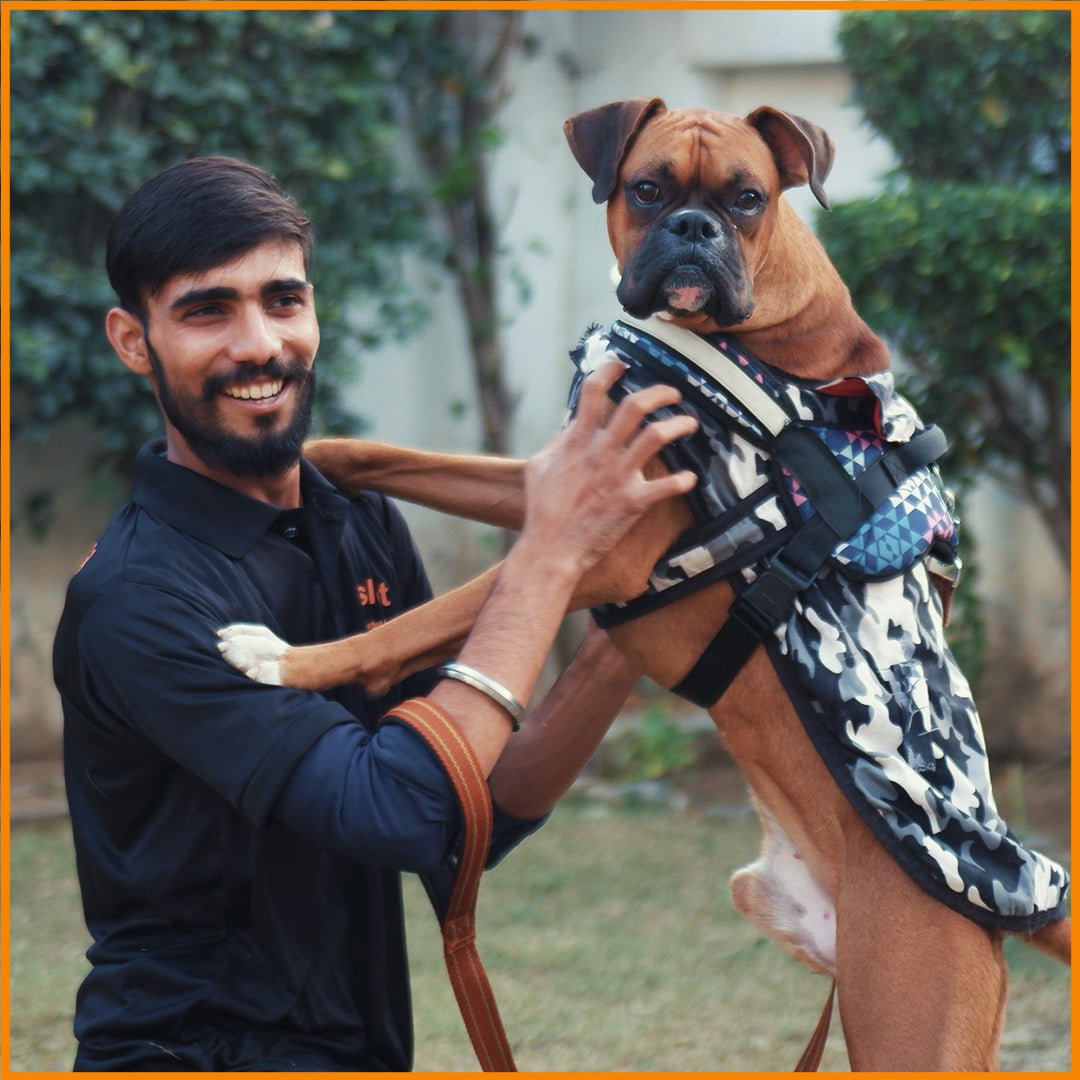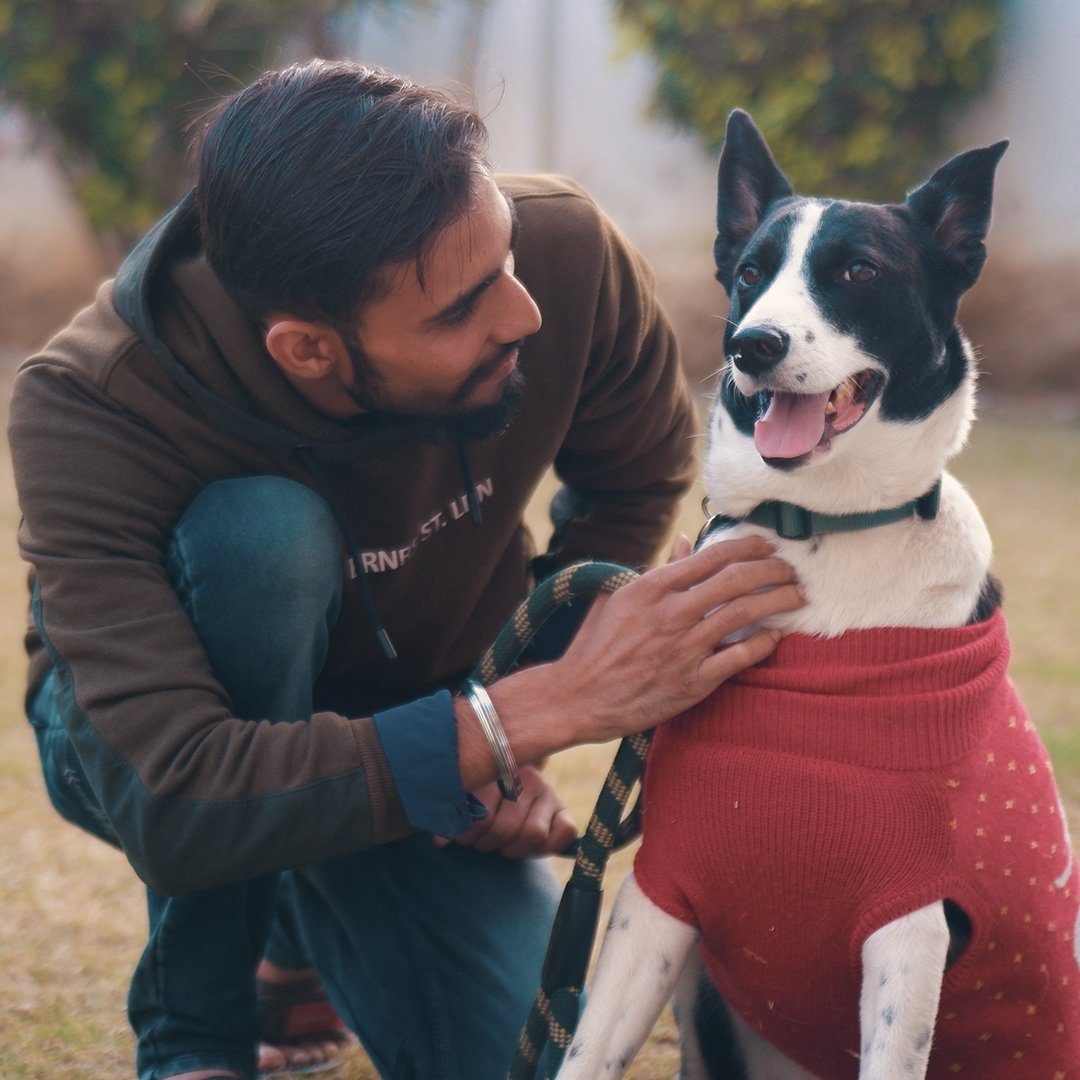 Notified by email when this product becomes available
Dog Walking | Subscription - Premium (40 mins) | Available in Delhi NCR
Frequently Asked Questions
The duration of each walk is 30-40 minutes (including the time for paws cleaning)
Our walkers are trained for all such situations. They are equipped to handle reactive dogs too. In case your dog is not friendly with street dogs or new people, please let the walker know in advance.
If your dog is 90 days or older, fully vaccinated, healthy and dewormed, they're all set to start their walks with sploot!
All we'll need from you: your dog's behaviour history, a strong collar/harness set with a leash. Our walkers will come with a poop scooper and wet wipes for the post cleaning
Some dogs may take longer to get comfortable with a new person. In such cases, it helps if the dog parent can accompany our walker for few days to build a connection and trust.