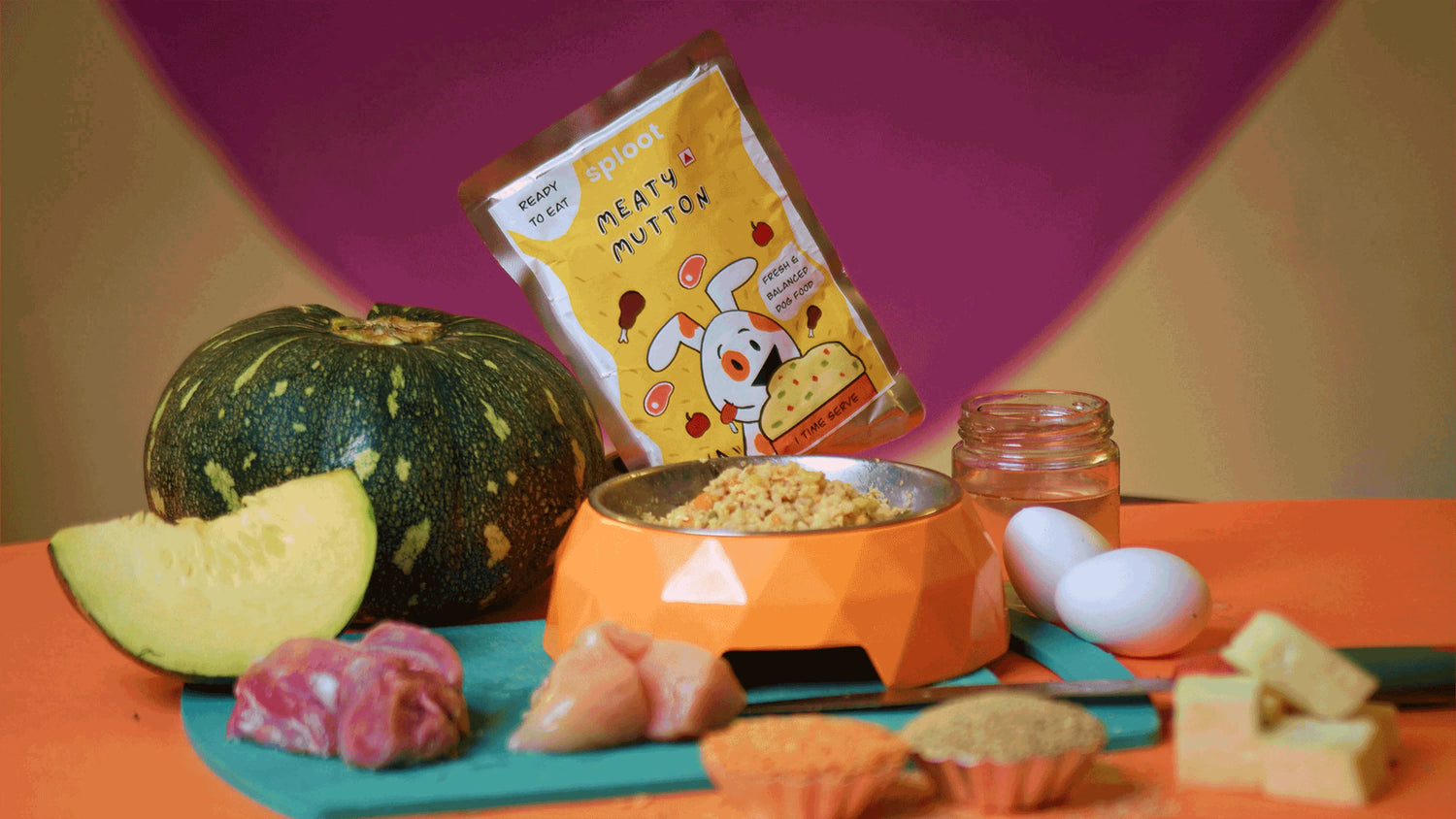 Fresh food subscription
Subscribe to sploot's fresh meal plan to stay on top of your dog's health and wellness without burning a hole in your pocket!
Fresh is now affordable | Per meal price starting at Rs. 100 🙌🏼
Each subscription includes:
- 30 days' meals for your dog
- Flexibility of 5 different recipes
- Canine nutritionist consultation
Formulated by a canine nutritionist.
Fresh goes a long way
Worried about your dog's nutrition? Start their fresh-food subscription today!
Skip to product information
Media gallery

Media gallery

Media gallery

Media gallery

Media gallery
Fresh Dog Food Subscription | sploot Meals
Regular price

Rs. 2,997.00

Regular price

Rs. 4,673.00

Sale price

Rs. 2,997.00

Unit price

per
Notified by email when this product becomes available
The making of fresh meals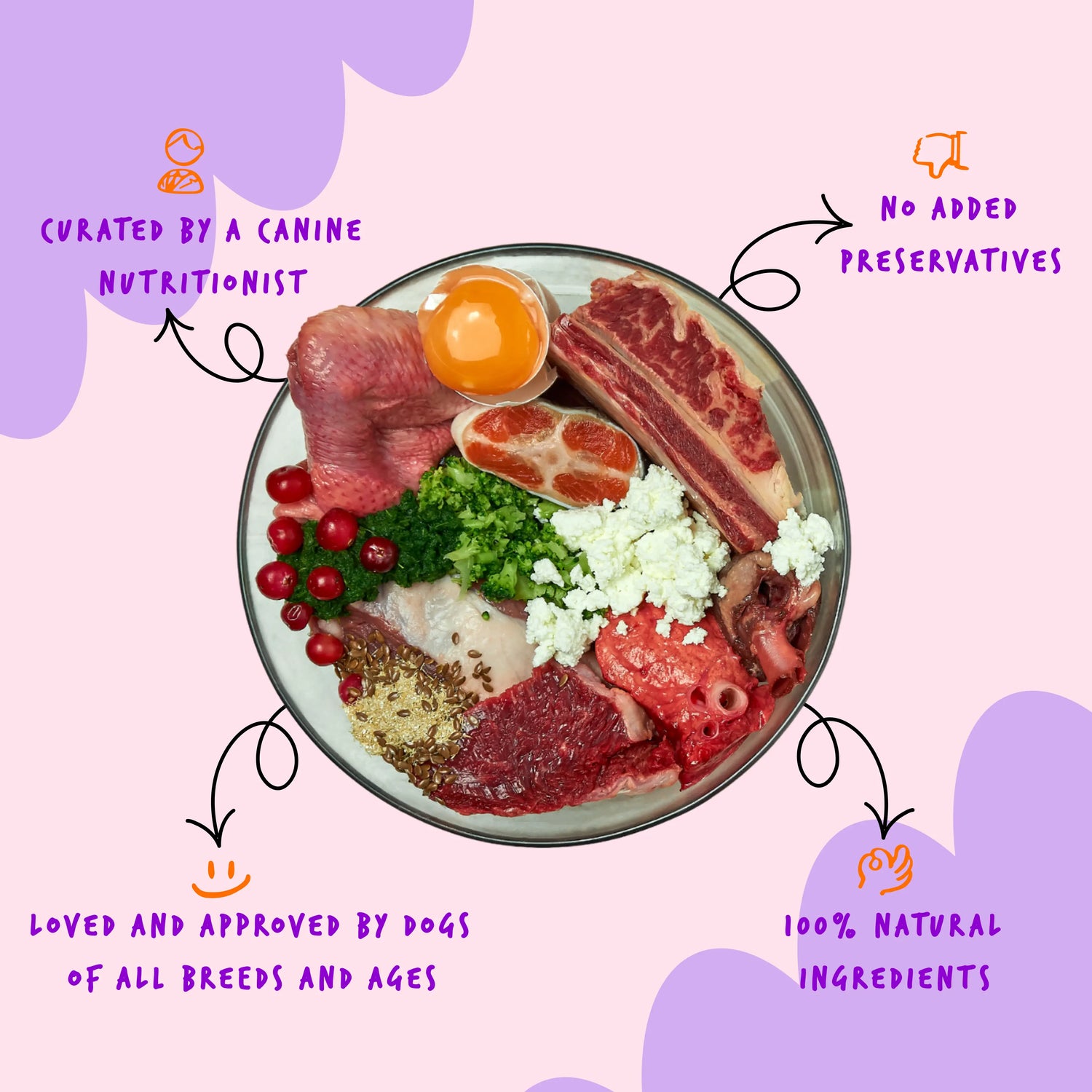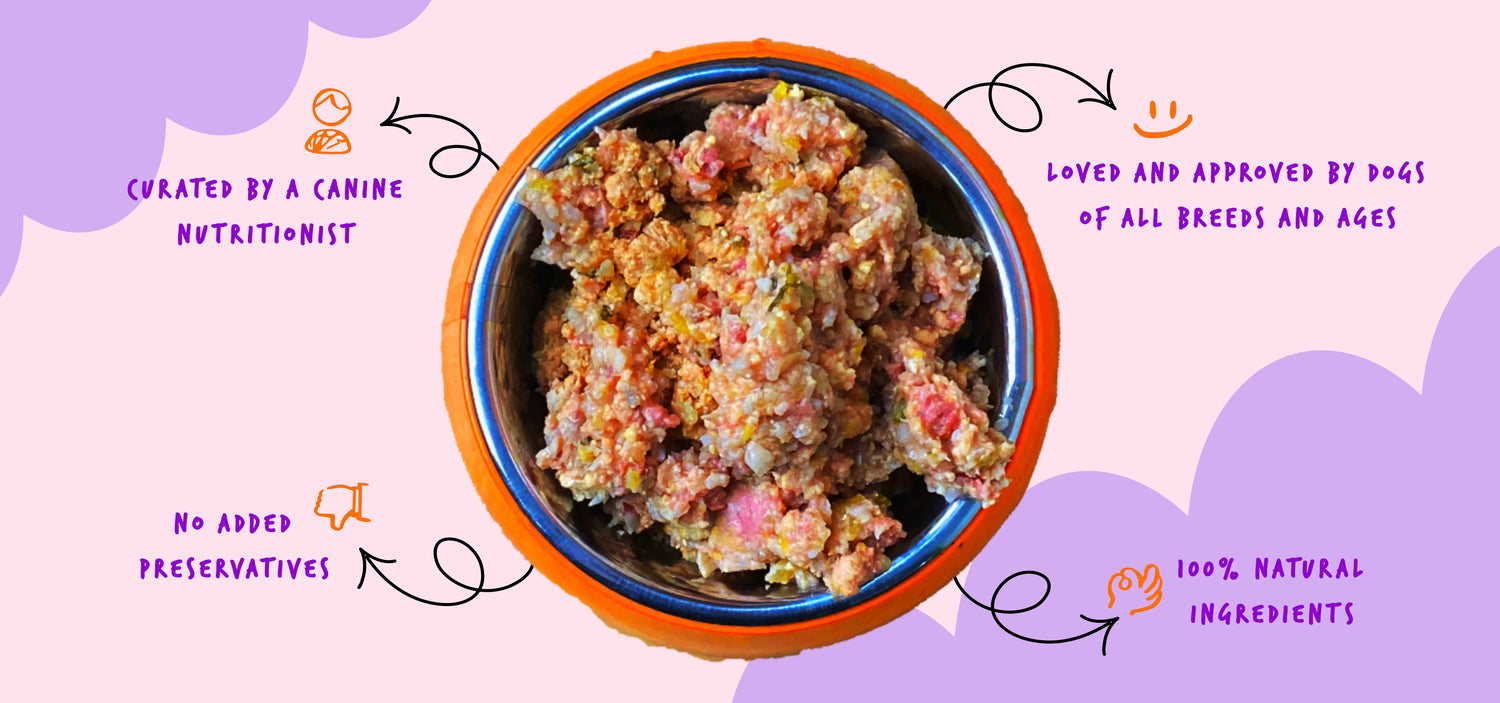 Here's how it works
Get subscribing in 4 easy steps!
This will help us determine your dog's per meal calorie requirement.
This helps us understand how frequently your dog eats fresh food.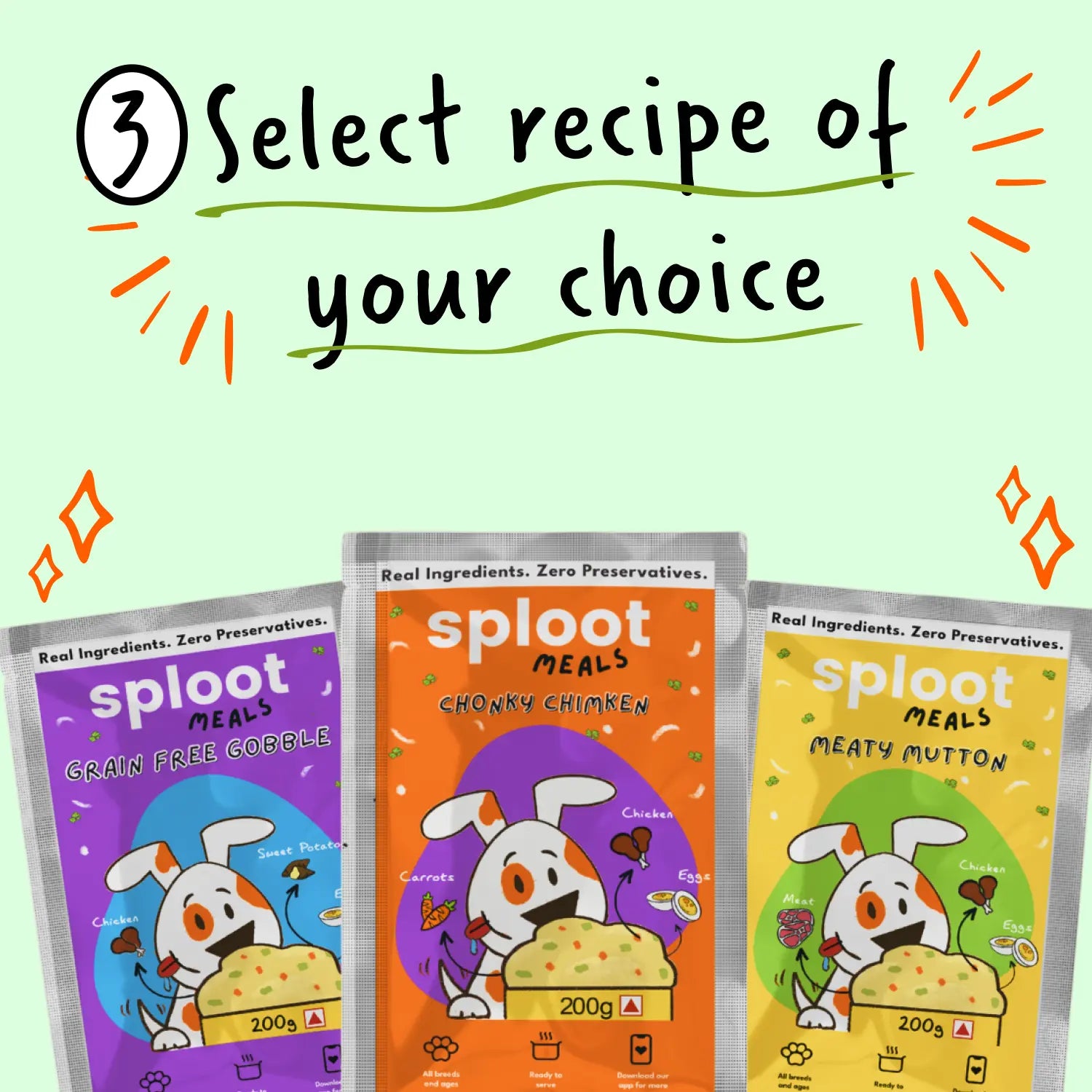 Select your dog's favourite: you can choose from 5 drool-worthy recipes or even opt for a mix.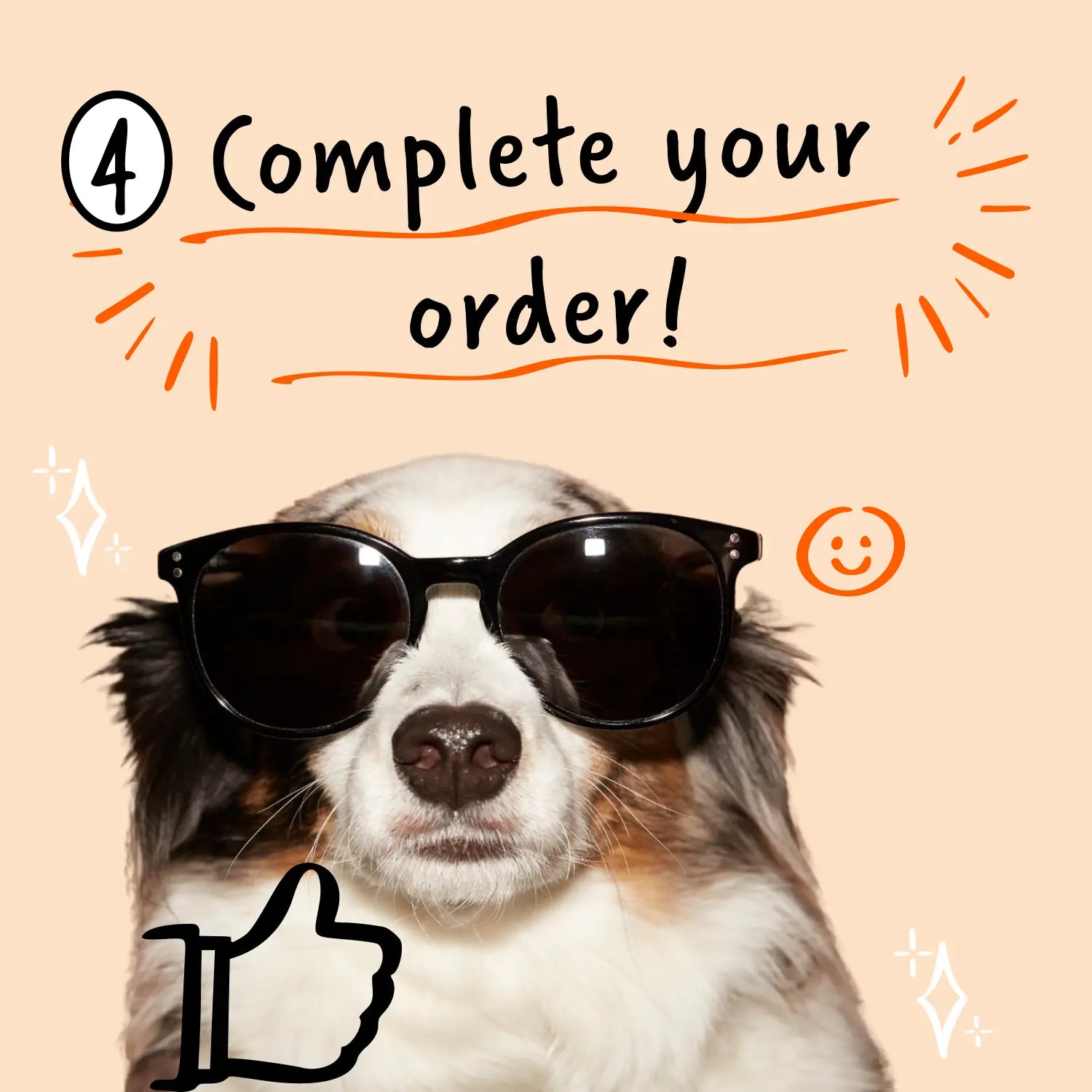 All done! Just complete your order and we'll start preparing and shipping your dog's nom-noms.
FAQs
If you're making the switch from kibble or processed food, your dog might take some time to adjust to fresh food. We recommend following our transition guide [you will find this on the food packaging]. Having said that, each dog has different preferences. So if they don't like the first recipe too much, there's 4 more you can experiment with, until you find the right match!
Yes, you can take your pick from 5 different recipes, which include both veg and non-veg options
Fresh food is suitable for all dog breeds aged > 1 year. 
Sploot's fresh meal pouches have a shelf life of 24 months.
Sploot's meals can be stored in any clean and dry area, away from harsh temperatures and insects. The pouches don't need to be refrigerated. A shelf or cabinet in the kitchen is the perfect place for your dog's food!
sploot's fresh food is a complete meal in itself. All you do is tear open the packet, serve your dog in their bowl and watch while they lick it clean!
We recommend starting off slow. Introduce your dog to a small amount of sploot fresh food, mixed in with what they're currently eating. You can gradually increase the amount of fresh food each day, until your dog is happy to shift completely! Feel free to refer to the transition guide provided on the pack of each pouch. 
If you see any signs of your dog not taking well to the food, for example a runny stomach, reach out to the sploot team and we will arrange for a consultation with our in-house canine nutritionist to understand why this might be happening and resolve the issue!
Dog parents who've been relying on sploot fresh food for ~1 year have noticed a +ve change in their fussy dog's meal-time excitement and eating habits. Our recipes are created keeping in mind a dog's palate with fresh ingredients and exciting textures. More often than not fussy eating could be just about wanting a change, which is great because sploot's got 5 recipes to choose from!
At sploot we've curated 5 recipes, they're all made with natural ingredients, zero preservatives and absolutely no fillers or additives. It's as clean as the food you'd make for your dog at home!If there's a specific ingredient or diet that you're looking to include in your dog's meals, please go through the ingredients of each recipe on our website.
Yes, all our fresh meal recipes are gluten free to make digestion easier for your dog. We use alternate grains like brown rice and little millets.
Sploot's meals are designed to be complete meals for your dog, with the right balance of protein, fiber, carbs and other macronutrients. You can also use them as an addition to what you're currently feeding your dog (eg: kibble, curd rice etc).