Slide to prepare your dog's food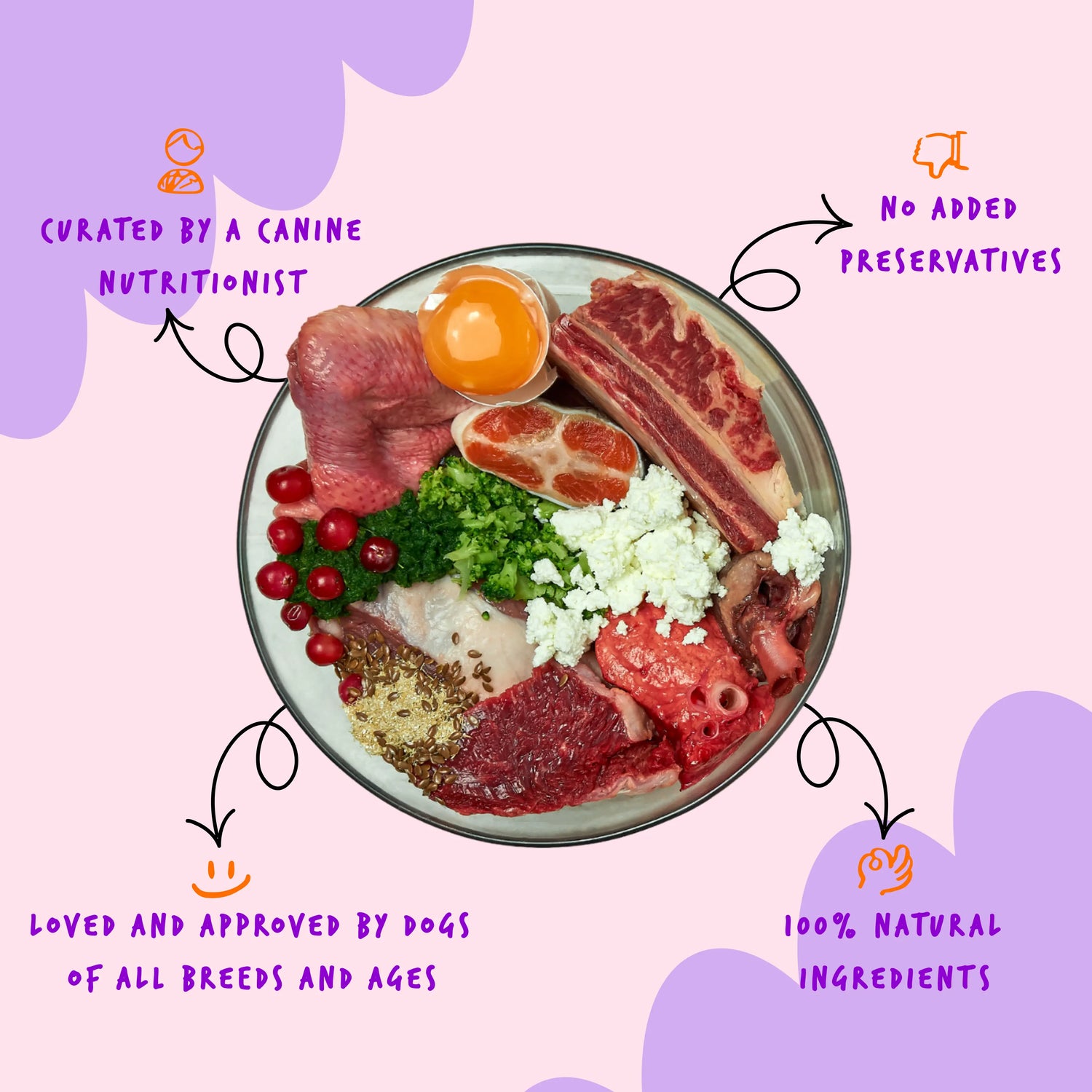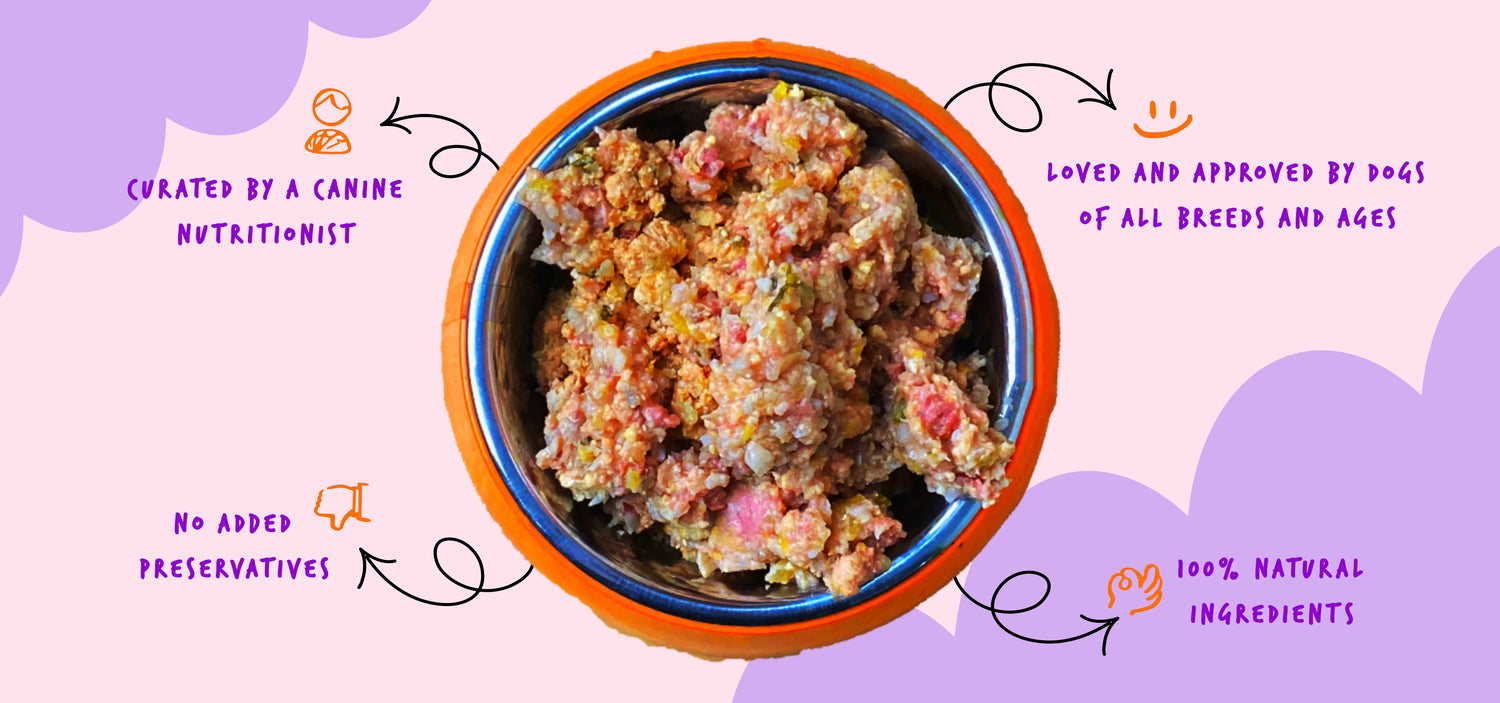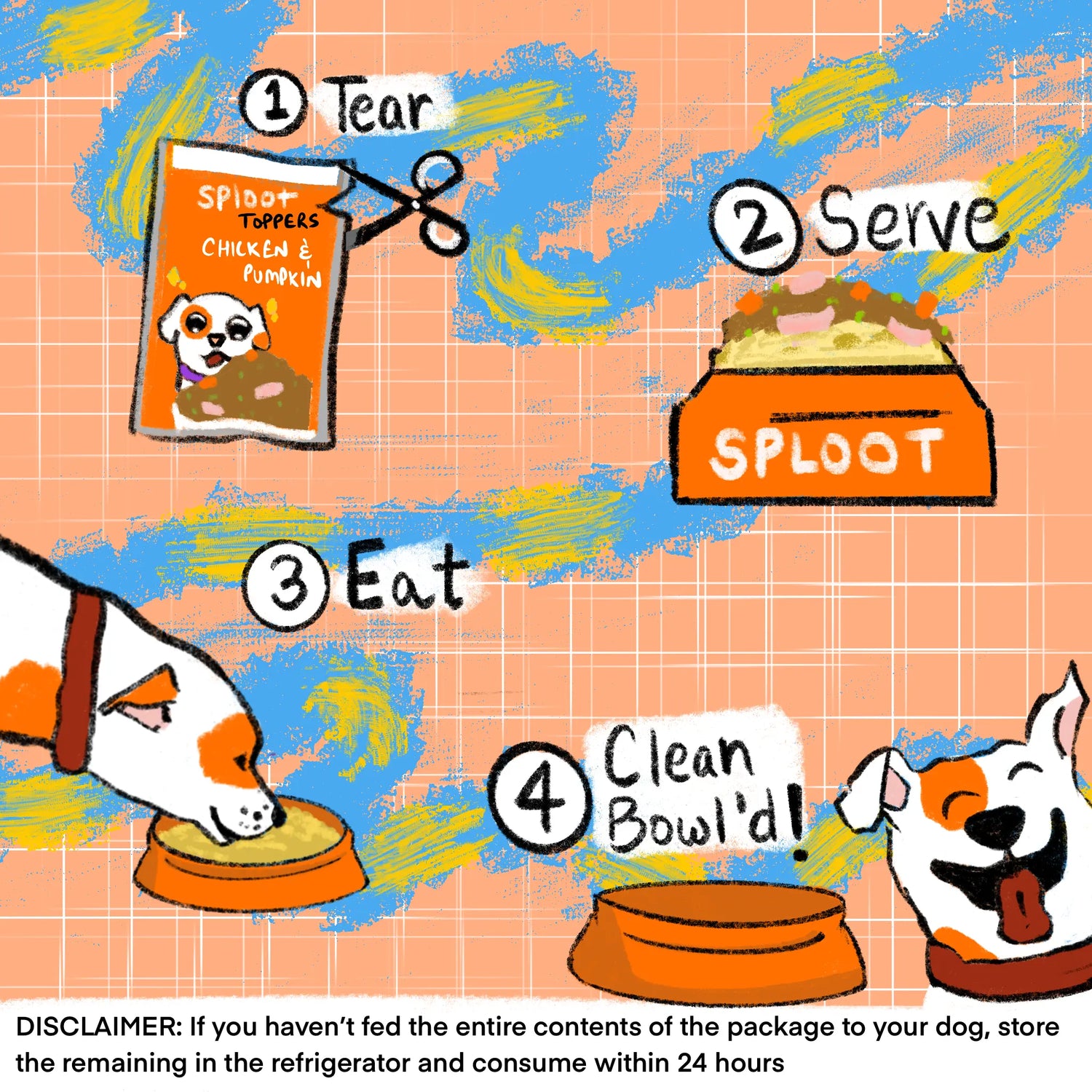 Easy to Serve - Ready to Eat!
Get all the benefits of a nutritious meal without any hassles. 🐶
We guarantee a clean bowl-ed meal for your dog every time. 💯
Regular price

From Rs. 699.00

Regular price

Rs. 720.00

Sale price

From Rs. 699.00

Unit price

per
Regular price

From Rs. 699.00

Regular price

Rs. 720.00

Sale price

From Rs. 699.00

Unit price

per
Skip to product information
Media gallery

Media gallery

Media gallery

Media gallery

Media gallery

Media gallery

Media gallery

Media gallery
Fresh Dog Food | Taster/ Mixed Bundle Pack
Regular price

Rs. 769.00

Sale price

Rs. 488.00

Unit price

per
Notified by email when this product becomes available
Download the sploot app and address your dog's needs all in one place.
From a dog walker, dog food & at-home grooming to reliable advice from canine experts, get everything at sploot!
Download now
FRESH DOG  FOOD ONLINE 
Sploot Fresh Food is an endeavor by Sploot to guarantee that your pet receives fresh, balanced, and nutrient-rich meals and treats. We aim to offer an experience similar to that of humans for your pet. Sploot Delight was introduced to provide genuine and wholesome meals for dogs. These meals consist of 100% fresh meat and vegetables, procured from ethical and hygienic sources.
Sploot's Fresh Dog Foodredefine the method of feeding your four-legged pals. These meals are not only delightful and healthy but will surely make your pet's tail swing in joy. Made from superior ingredients and crafted with affection, these Fresh Dinners cater to the pickiest of palates! Introducing fresh food into your pet's diet has never been so effortless. Simply open the pack and serve!
With our innovative packaging, your pets can enjoy fresh meals without any added preservatives. These meals are filled with superior, human-grade ingredients and are devoid of grains, gluten, and preservatives. Test our variety packs to discover your pet's preferences and formulate a suitable nutrition plan. Fresh components promote easier digestion, ensuring your dog derives more energy from their food. The Vitamin A in these fresh meals ensures healthier eyes. Embrace genuine, wholesome meals without preservatives and witness the transformation in your pets.
Sploot's fresh dinners are a blend of health and taste, made from premium ingredients. They're quick to prepare and ensure your canine friend's contentment. The preservation technology guarantees freshness even on store shelves. Want fresh meals for your furry friend? Sploot has just the thing!
Here are 7 major advantages of offering your dog fresh and wholesome food:
Fresh meals are abundant in antioxidants and premium proteins, aiding in disease prevention.
Research indicates that dogs on a fresh food regimen live approximately 13.1 years, compared to 10.4 years for those on commercial foods. Fresh diets can lead to a 20% increase in lifespan due to maintaining an ideal body weight.
Most dogs can't efficiently digest grains. Grain-free meals, rich in protein and low in carbs, are easier on their digestive systems.
A balanced fresh diet ensures that your dog remains at an optimal weight, protecting them from weight-related illnesses.
A grain-free regimen can significantly enhance your dog's fur and skin. Grain-free meals, especially those with fish, are rich in omega-3 fatty acids, ensuring a shiny, healthy coat.
Grain-free diets can elevate your dog's energy levels. Traditional pet foods might not offer sufficient protein, leading to less available energy for the dog.
Diet plays a pivotal role in dental hygiene. A nutrient-rich diet, like grain-free meals, can enhance your dog's breath.
Spice up your pet's mealtime with Sploot's delectable bone broth dry food toppers. Designed with exceptional ingredients, this bone broth makes every meal an exciting experience. Just pour it over their regular food, and watch your pet relish the difference. These broths, derived from bones simmered for long durations, are rich in omegas, enhancing your pet's skin, coat, and overall health. At Sploot, we prioritize giving your pet quality meals. Our broths use 100% human-grade ingredients and are manufactured in facilities adhering to human nutritional standards.
Benefits of bone broth for dogs range from improving coat health to anti-inflammatory properties. It provides essential vitamins and minerals, aiding in immunity enhancement and recovery from ailments. Bone broth, free from grains, is an ideal supplement for dogs, offering a plethora of amino acids and proteins.
Button label