Skip to product information
Media gallery

Media gallery

Media gallery

Media gallery

Media gallery

Media gallery
sploot Crunchies Chicken and Coconut Jerky | 100% Natural Dog Treats
Regular price

Rs. 450.00

Sale price

Rs. 345.00

Unit price

per
Vendor: Sploot
Only
48

items in stock!
Out of stock!
Description

Introducing Our Natural Dog Jerky: The Purest Treat for Your Furry Friend

At sploot, we understand that your canine companion deserves only the best. That's why we've crafted our Natural Dog Jerky, a wholesome and delicious treat that's as pure as your love for your four-legged friend.

 
What Sets Our Jerky Apart?

Our commitment to your pet's health and well-being is unwavering. Unlike many commercial dog treats that are filled with preservatives and artificial additives, our Natural Dog Jerky is a testament to simplicity and natural goodness.
Just Three Ingredients!

We believe that simplicity is the key to the perfect dog treat. Our Natural Dog Jerky is made from just three high-quality, human-grade ingredients:

1. Chicken Breast: We start with lean, protein-packed chicken breast, carefully sourced and prepared to ensure maximum flavor and nutrition. Your dog will savor every bite of this savory, mouthwatering delight.

2. Turmeric: Nature's superfood, turmeric, is an essential ingredient in our jerky. Known for its anti-inflammatory properties and numerous health benefits, turmeric not only adds a hint of earthy flavor but also contributes to your dog's overall wellness.

3. Coconut Oil: We've chosen the finest organic coconut oil to enhance the taste and texture of our jerky. It's not only delicious but also an excellent source of healthy fats, keeping your dog's coat shiny and their skin hydrated.
Our Promise: Pure and Natural

At sploot, we take pride in our unwavering commitment to producing dog treats that are pure, natural, and free from harmful chemicals or preservatives. We believe that your pet's well-being should never be compromised, and we've made it our mission to provide a treat that aligns with this philosophy.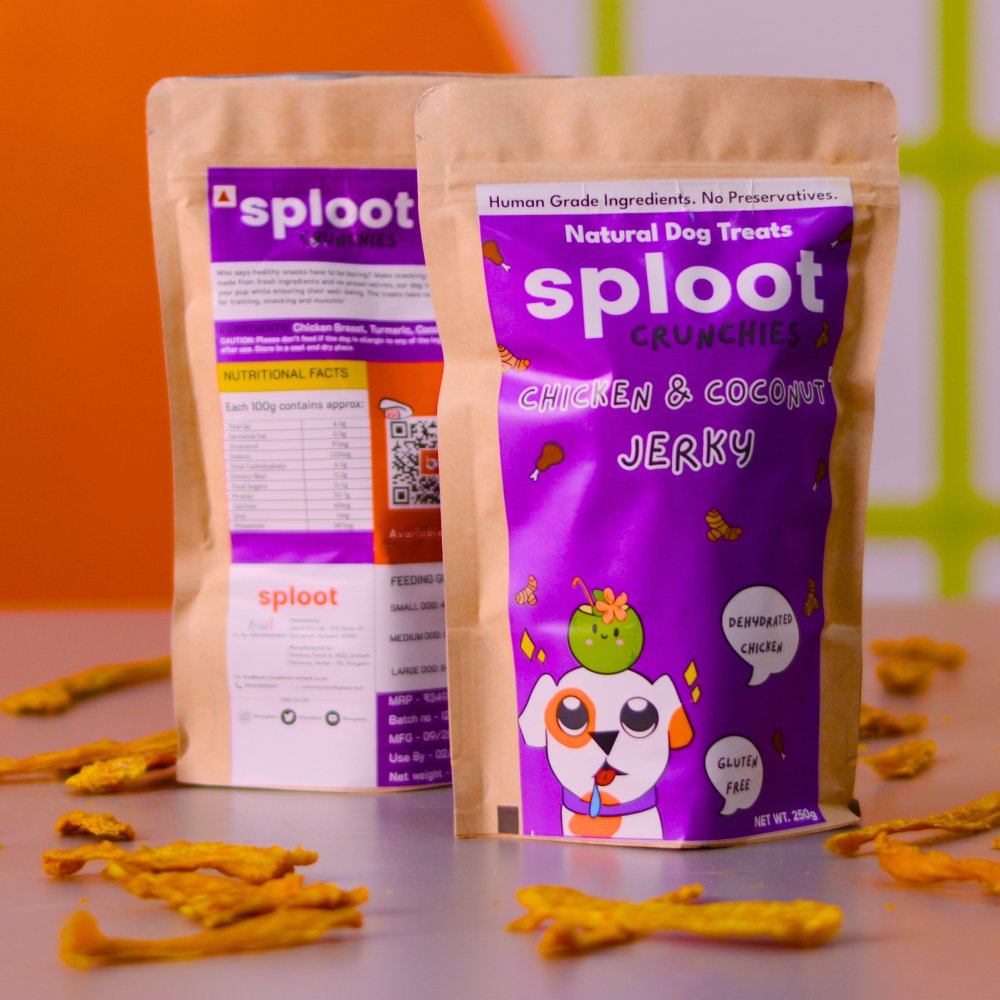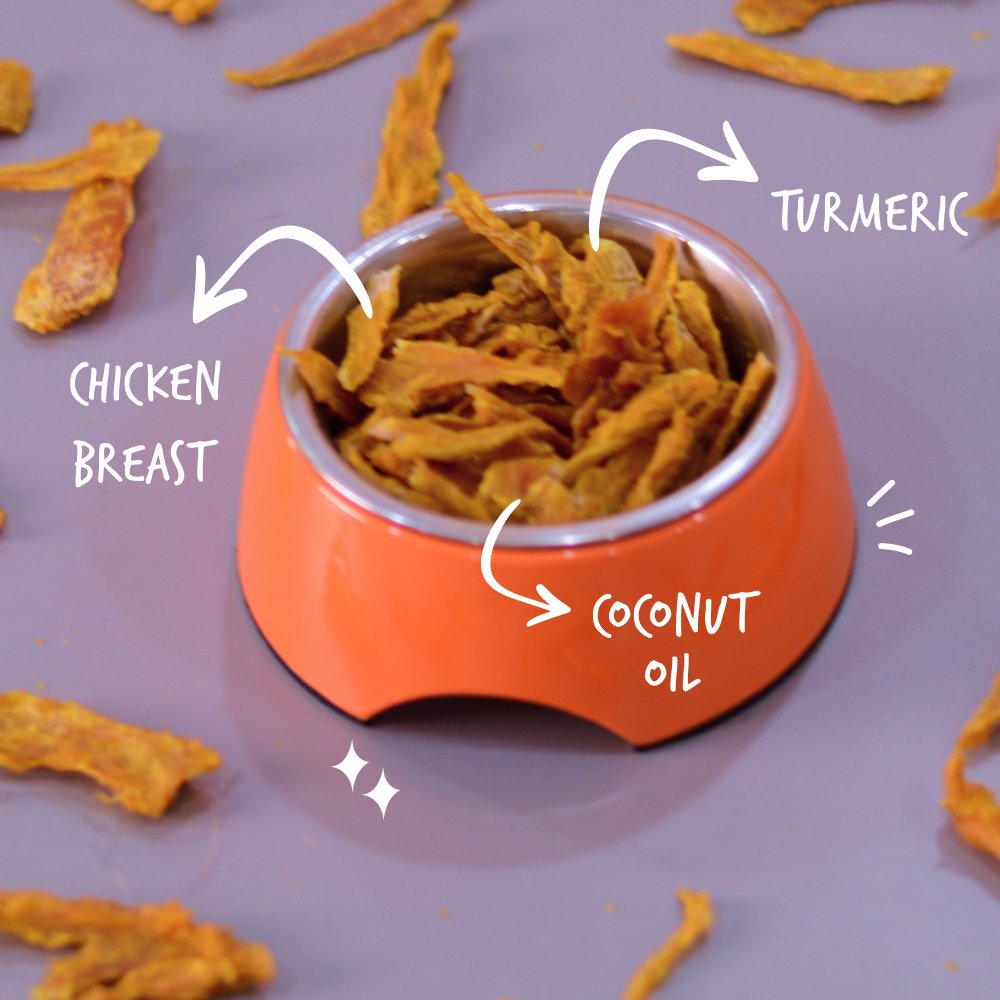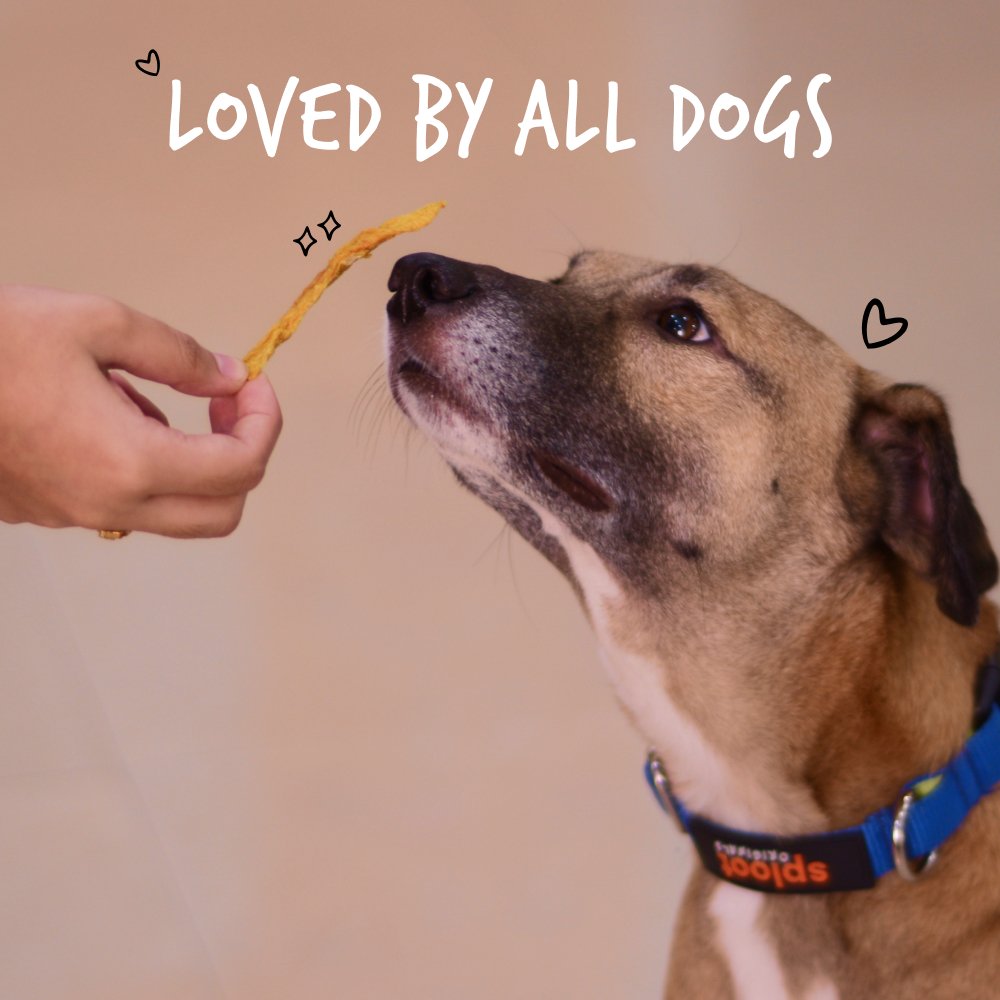 Notified by email when this product becomes available
sploot Crunchies Chicken and Coconut Jerky | 100% Natural Dog Treats
Rs. 345.00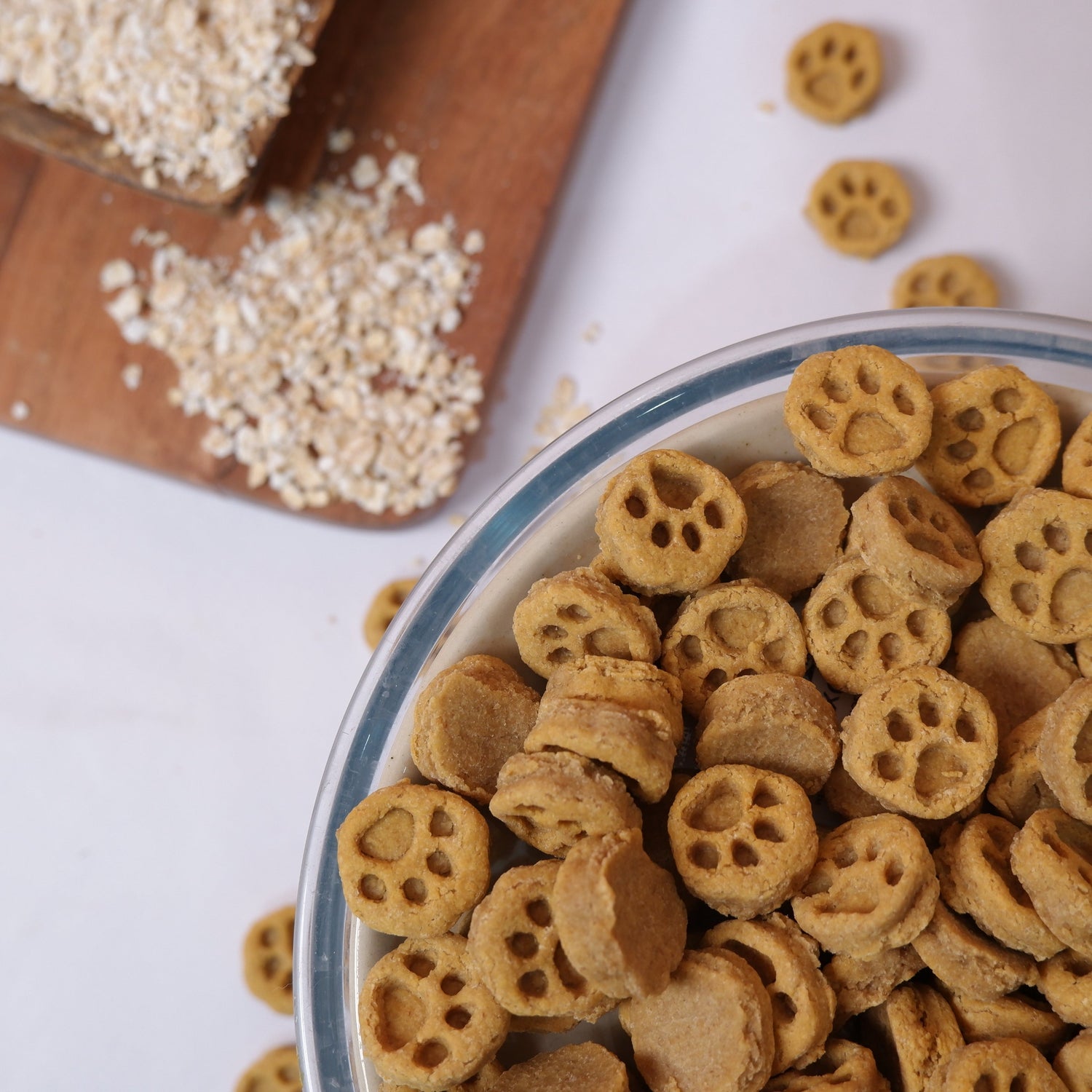 Healthier and Happier Dogs!
Our dedication to quality means these treats are made without any preservatives, chemicals, or artificial additives, ensuring a healthier snack option for your beloved pup.