Slide to prepare your dog's food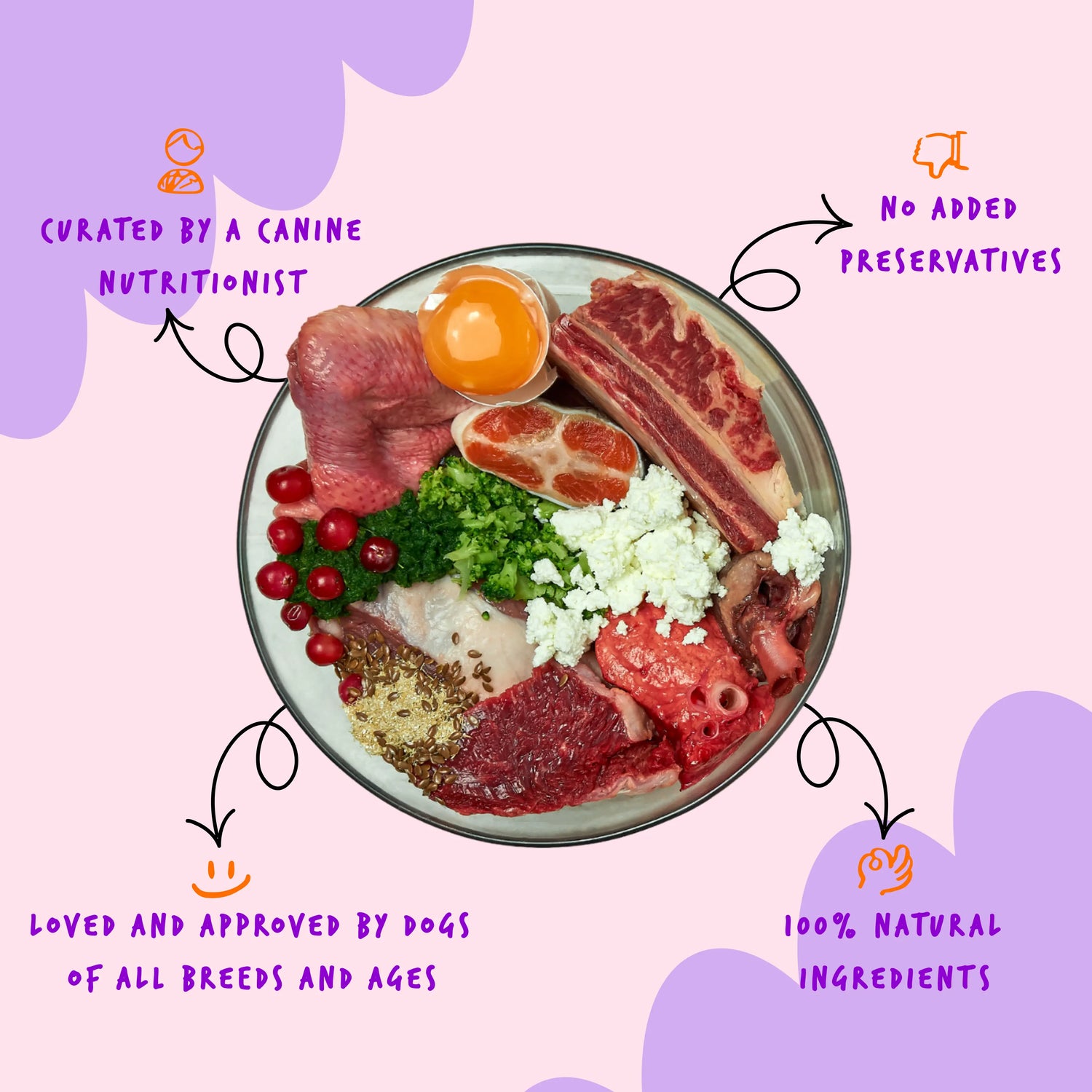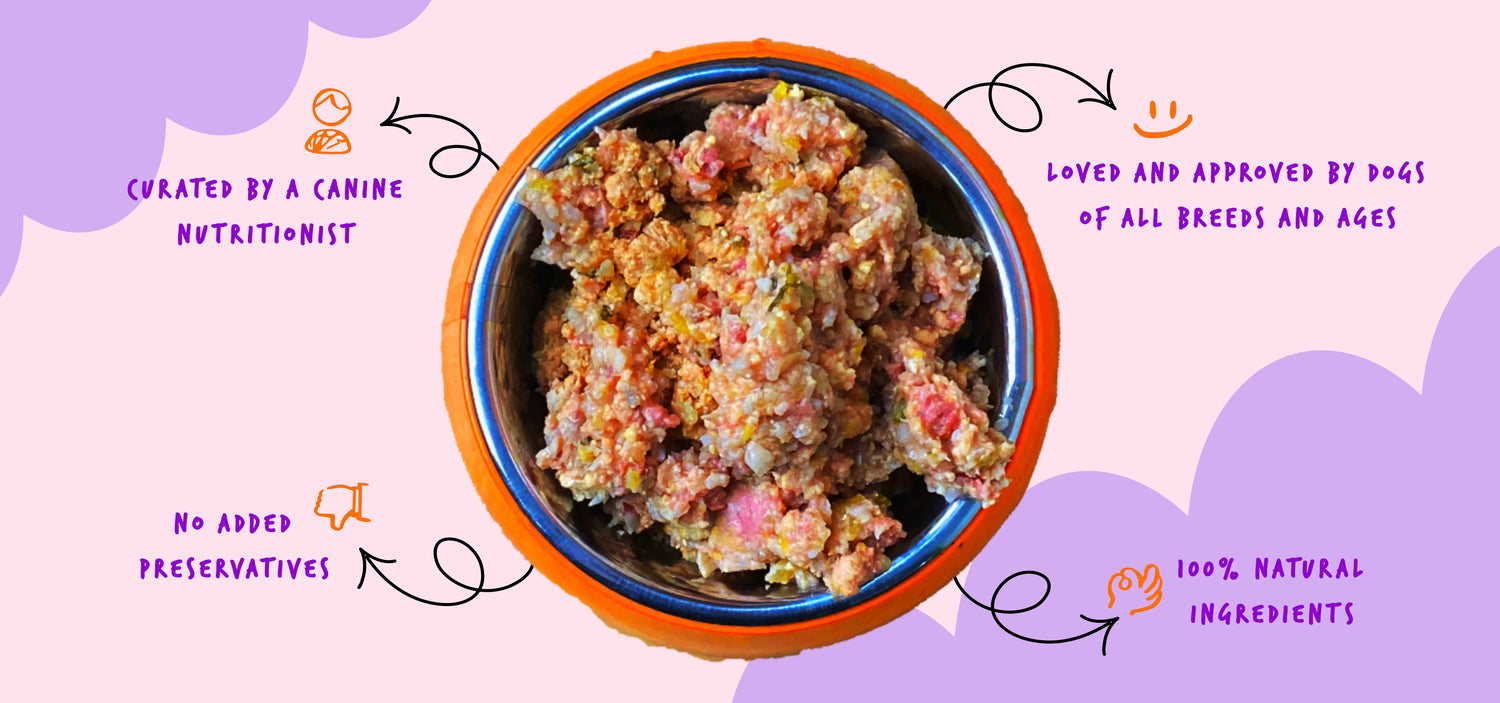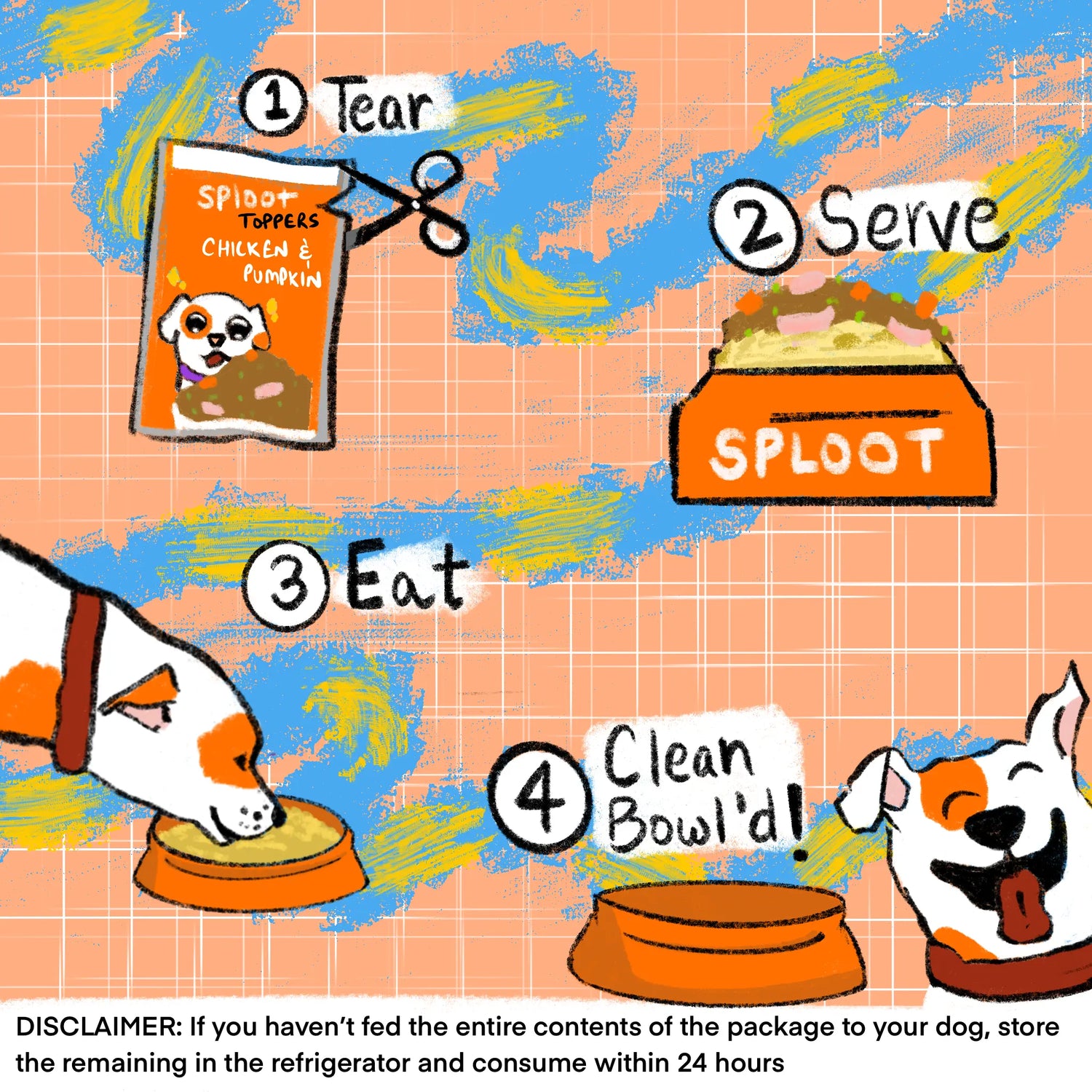 Easy to Serve - Ready to Eat!
Get all the benefits of a nutritious meal without any hassles. 🐶
We guarantee a clean bowl-ed meal for your dog every time. 💯
Regular price

From Rs. 699.00

Regular price

Rs. 720.00

Sale price

From Rs. 699.00

Unit price

per
Regular price

From Rs. 699.00

Regular price

Rs. 720.00

Sale price

From Rs. 699.00

Unit price

per
Skip to product information
Media gallery

Media gallery

Media gallery

Media gallery

Media gallery

Media gallery

Media gallery

Media gallery
Fresh Dog Food | Taster/ Mixed Bundle Pack
Regular price

Rs. 769.00

Sale price

Rs. 488.00

Unit price

per
Notified by email when this product becomes available
Download the sploot app and address your dog's needs all in one place.
From a dog walker, dog food & at-home grooming to reliable advice from canine experts, get everything at sploot!
Download now
Sploot's Dog Food: A Comprehensive Guide to Quality and Pricing
In the vast expanse of the pet food industry, Sploot stands out with its commitment to canine nutrition, ensuring every morsel contributes to a dog's well-being. As dog parents, understanding the cost is as essential as knowing the ingredients. Here's a detailed guide on the pricing factors and the offerings from Sploot.
Understanding the Value Behind Sploot's Pricing:
Premium Ingredients: Sploot's dog food is crafted using high-quality ingredients sourced responsibly. While premium ingredients might elevate costs, they ensure optimal health benefits.
Research & Development: Sploot invests in continuous research and development to stay abreast of canine nutritional needs. This ensures that every product aligns with the latest scientific findings.
Safety Protocols: Our manufacturing processes adhere to strict safety standards. Ensuring product safety can influence costs but guarantees peace of mind.
Eco-Friendly Packaging: Sploot is committed to the environment. Our sustainable packaging practices, while slightly pricier, contribute to a greener planet.
Sploot's Product Offerings and Price Factors:
Full Meals: These are balanced and complete meals designed to meet a dog's daily nutritional requirements. The prices can vary based on the protein source (chicken, beef, fish) and other superfood inclusions.
Toppers: Used to enhance the flavor of regular meals, Sploot's toppers are a mix of delicious and nutritious ingredients. Prices are determined by the ingredient blend and portion size.
Treats: From training rewards to casual snacking, Sploot's treats cater to various purposes. Ingredients, size, and the specific health benefits they offer (like dental chews or hip & joint treats) can influence the pricing.
Gravies: A luscious addition to dry kibbles or meals, Sploot gravies are both delicious and beneficial. The type of gravy and its specific nutritional add-ons dictate its price.
Tips for Dog Parents:
Bulk Buying: Purchasing in bulk or subscribing to monthly packages can offer savings in the long run.
Seasonal Offers: Sploot occasionally introduces seasonal discounts or promotional offers. Stay updated with our newsletter or website.
Understand Your Dog's Needs: Instead of opting for everything, focus on what your dog genuinely needs. If they require more hydration, gravies might be a good choice. Active dogs might benefit from certain treats or meal types.
Conclusion:
While pricing is a crucial consideration, remember that with Sploot, you're investing in your dog's health and longevity. A few extra pennies today can lead to fewer vet visits and a happier, healthier canine companion tomorrow.
Button label