Slide to prepare your dog's food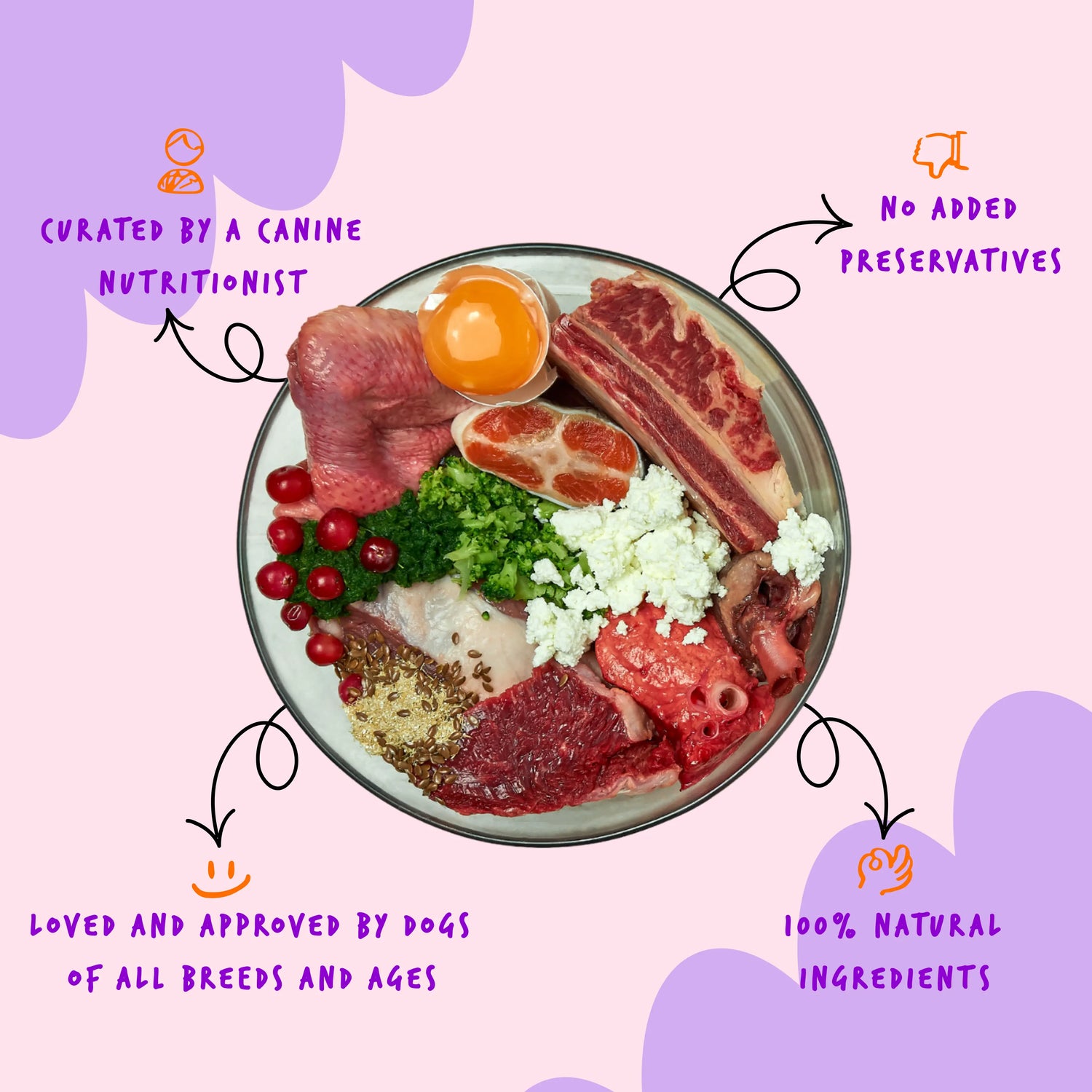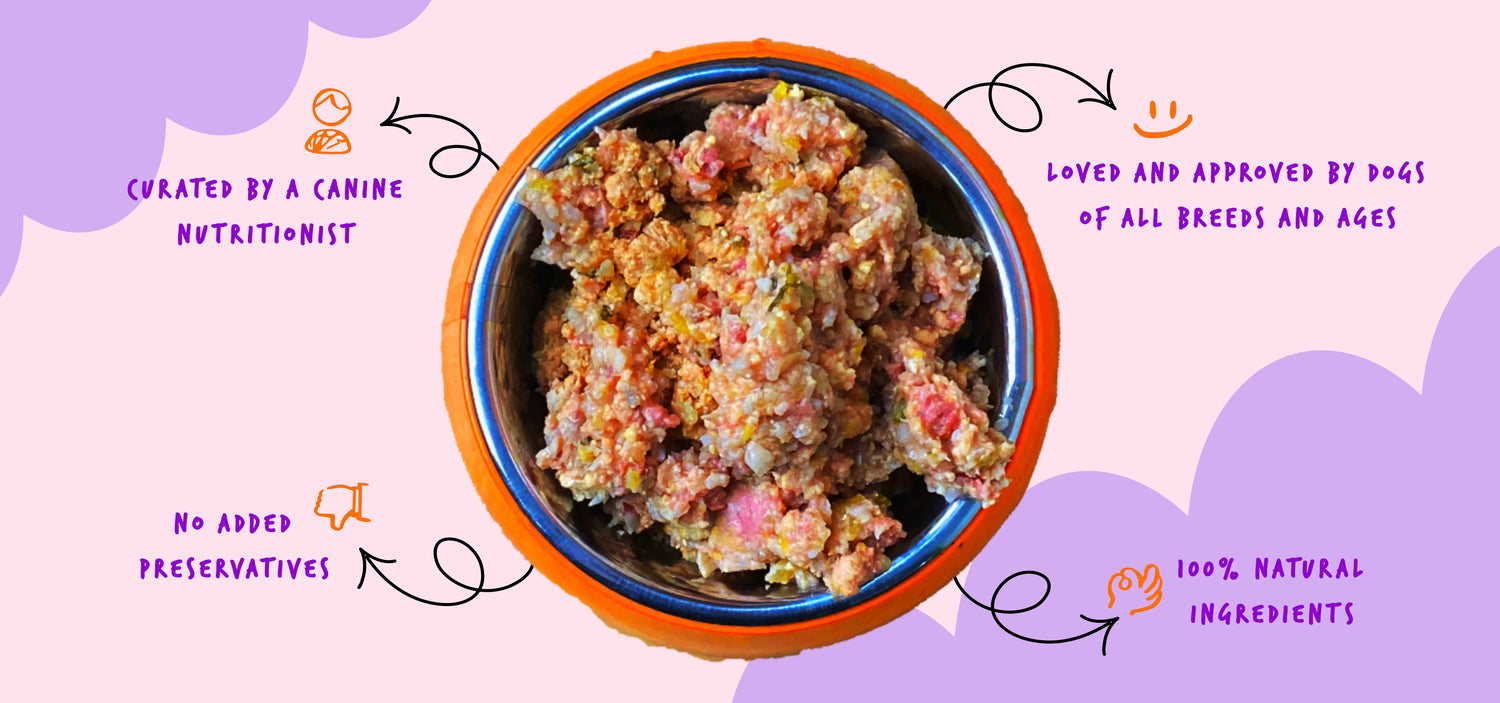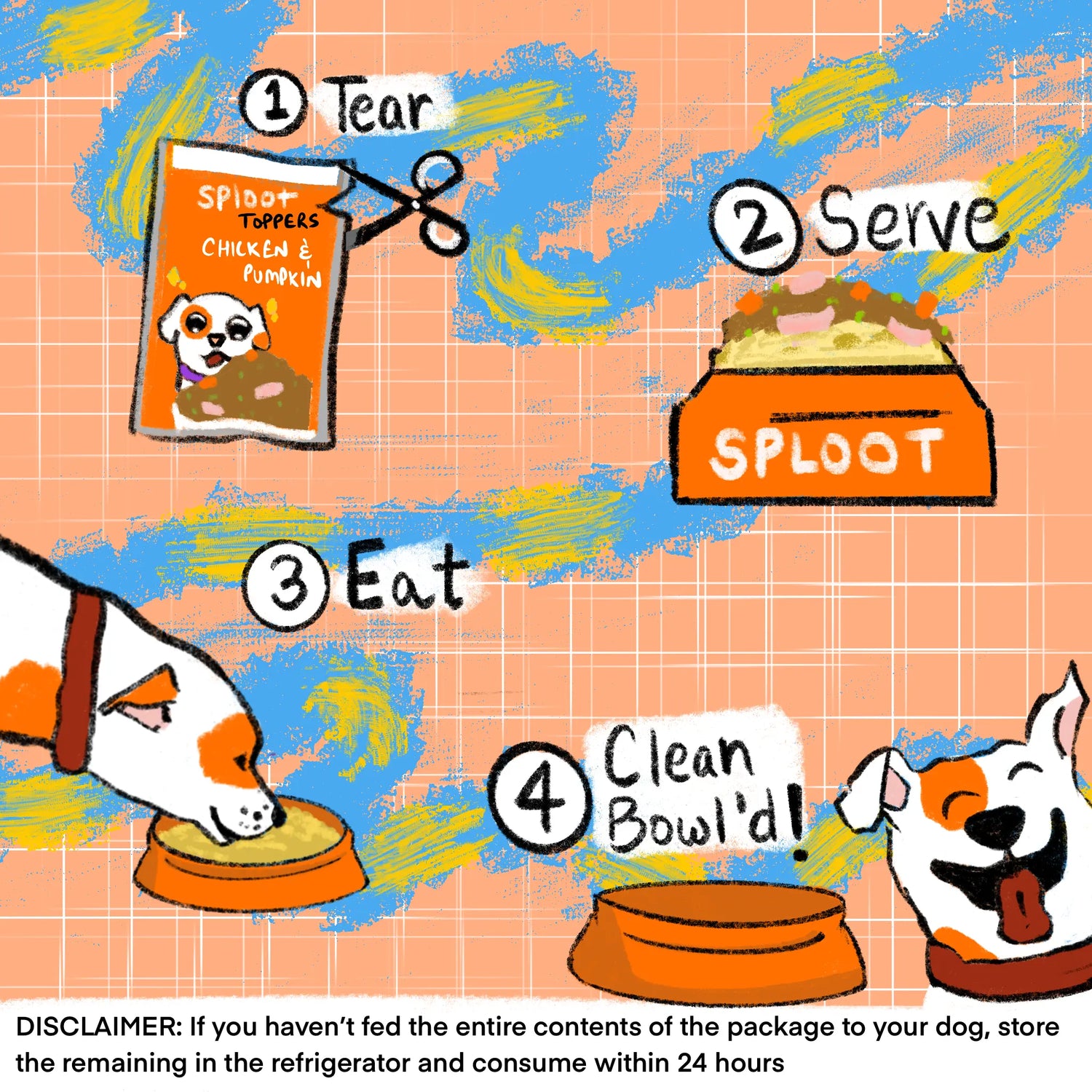 Easy to Serve - Ready to Eat!
Get all the benefits of a nutritious meal without any hassles. 🐶
We guarantee a clean bowl-ed meal for your dog every time. 💯
Regular price

From Rs. 699.00

Regular price

Rs. 720.00

Sale price

From Rs. 699.00

Unit price

per
Regular price

From Rs. 699.00

Regular price

Rs. 720.00

Sale price

From Rs. 699.00

Unit price

per
Skip to product information
Media gallery

Media gallery

Media gallery

Media gallery

Media gallery

Media gallery

Media gallery

Media gallery
Fresh Dog Food | Taster/ Mixed Bundle Pack
Regular price

Rs. 769.00

Sale price

Rs. 488.00

Unit price

per
Notified by email when this product becomes available
Download the sploot app and address your dog's needs all in one place.
From a dog walker, dog food & at-home grooming to reliable advice from canine experts, get everything at sploot!
Download now
Buy Dog Food Online
Dog lovers know that mealtime is a favorite moment for their furry friends. That's why at Sploot, we've compiled an exclusive range of top-tier dog food just for them! Dive into our diverse array of premium wet and dry dog foods.
Every selection from Sploot not only tantalizes the taste buds but also focuses on the holistic health of your pooch. With dogs, it's not just about flavor; their breed, age, activity level, and nutritional needs all play a pivotal role.
Puppies:
Young pups are balls of energy and grow at a rapid pace. To support this growth and energy, they require a rich balance of nutrients. Larger breed puppies, in particular, may benefit from certain vitamins and minerals to foster strong bone development.
Adult Dogs:
The dietary needs of an adult dog hinge on various factors including their activity levels and breed. The wrong diet can have health repercussions, so it's crucial to align their food with their specific needs.
Senior Dogs:
As dogs grow older, their dietary requirements evolve. They might prefer softer foods, and some may even relish dry food that's been moistened with warm water for added aroma and easy consumption.
With Sploot, you're not just choosing from local selections but a curated range of international quality dog foods. Each pack comes with detailed feeding guidelines tailored to your pet's needs.
Breed-Specific Needs:
Each dog breed has unique dietary requirements. For instance, some breeds might struggle with regular-sized kibble due to their jaw structure, while others might need calcium-rich diets for robust bone growth.
Feeding Recommendations:
All Sploot food packs include feeding recommendations for different ages and breeds. Ensure you're giving your furry friend the right amount – neither too little nor too much. Treats, while delightful, should be limited to avoid overfeeding.
Common Queries:
Best Diet: The ideal diet is individual to each dog, taking into account numerous factors. If choosing kibble, opt for Sploot's high-quality range.
Slow Eating: Slow-feeders or toys like KONG can help dogs eat at a healthier pace.
Grain-Free vs. Gluten-Free: Gluten-free dog food avoids gluten-containing grains, while grain-free excludes all grains.
Lost Appetite: Dogs might need a diet change or medical check-up if they're suddenly disinterested in food.
Picking Treats: Opt for treats rich in meat content and devoid of preservatives.
Transitioning Foods: Introduce new foods gradually to avoid digestive upsets.
Storage: Store kibble in airtight containers away from direct sunlight and moisture.
For senior dogs facing nutritional deficiencies, annual vet checks are essential. Adjustments to their diet or the addition of supplements might be needed.
Button label