Grooming Packages
Regular price

From Rs. 649.00

Regular price

Rs. 799.00

Sale price

From Rs. 649.00

Unit price

per
Regular price

Rs. 1,199.99

Regular price

Rs. 1,399.00

Sale price

Rs. 1,199.99

Unit price

per
Regular price

Sale price

Rs. 1.00

Unit price

per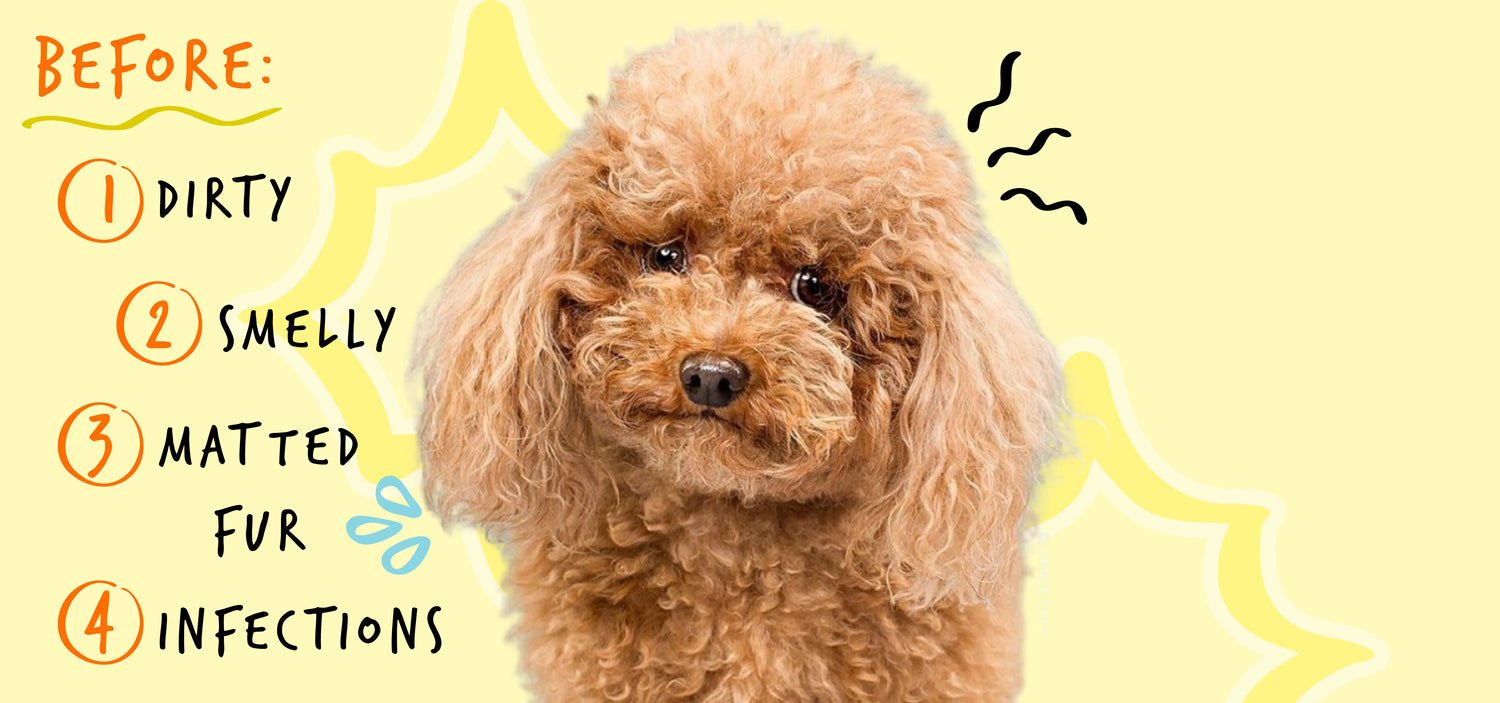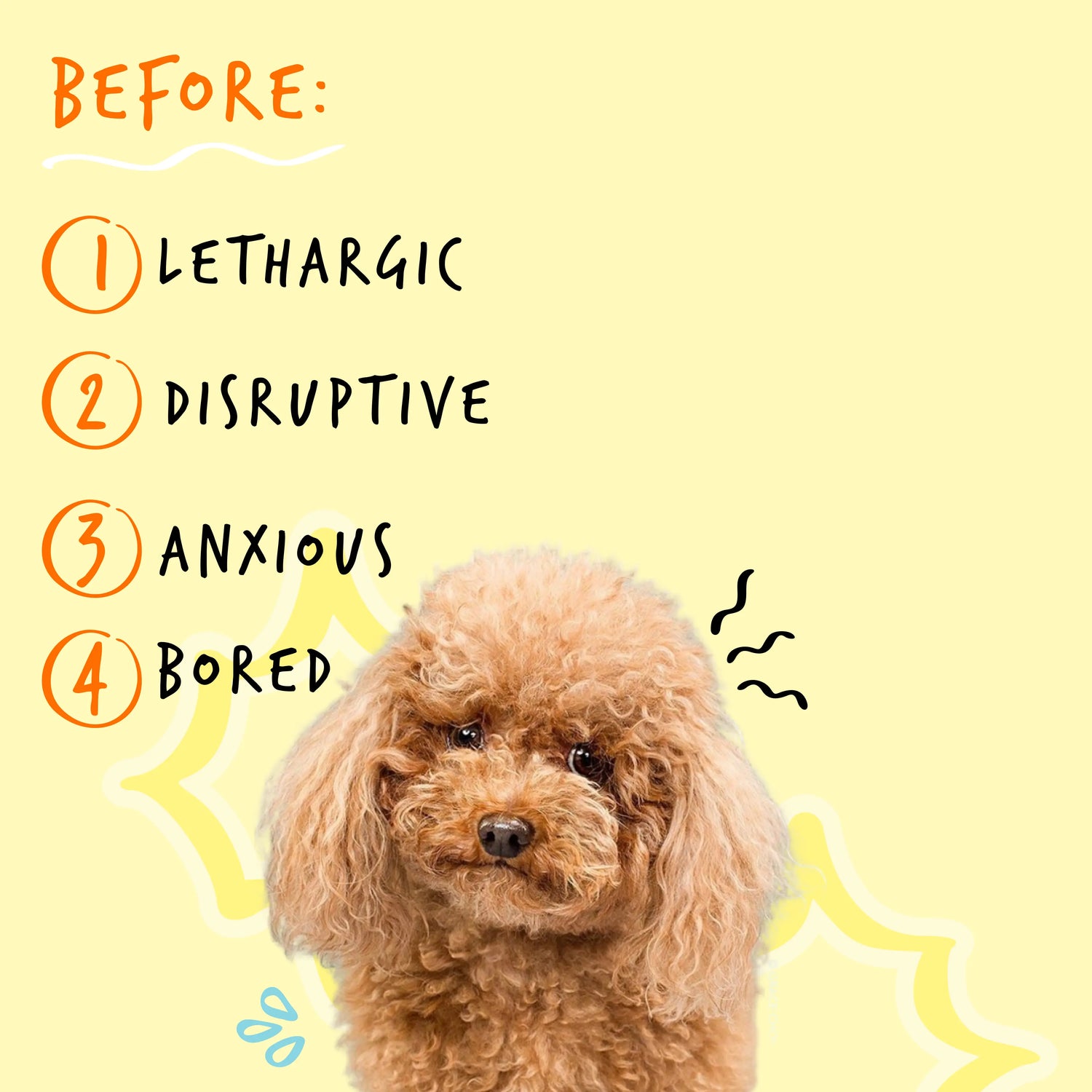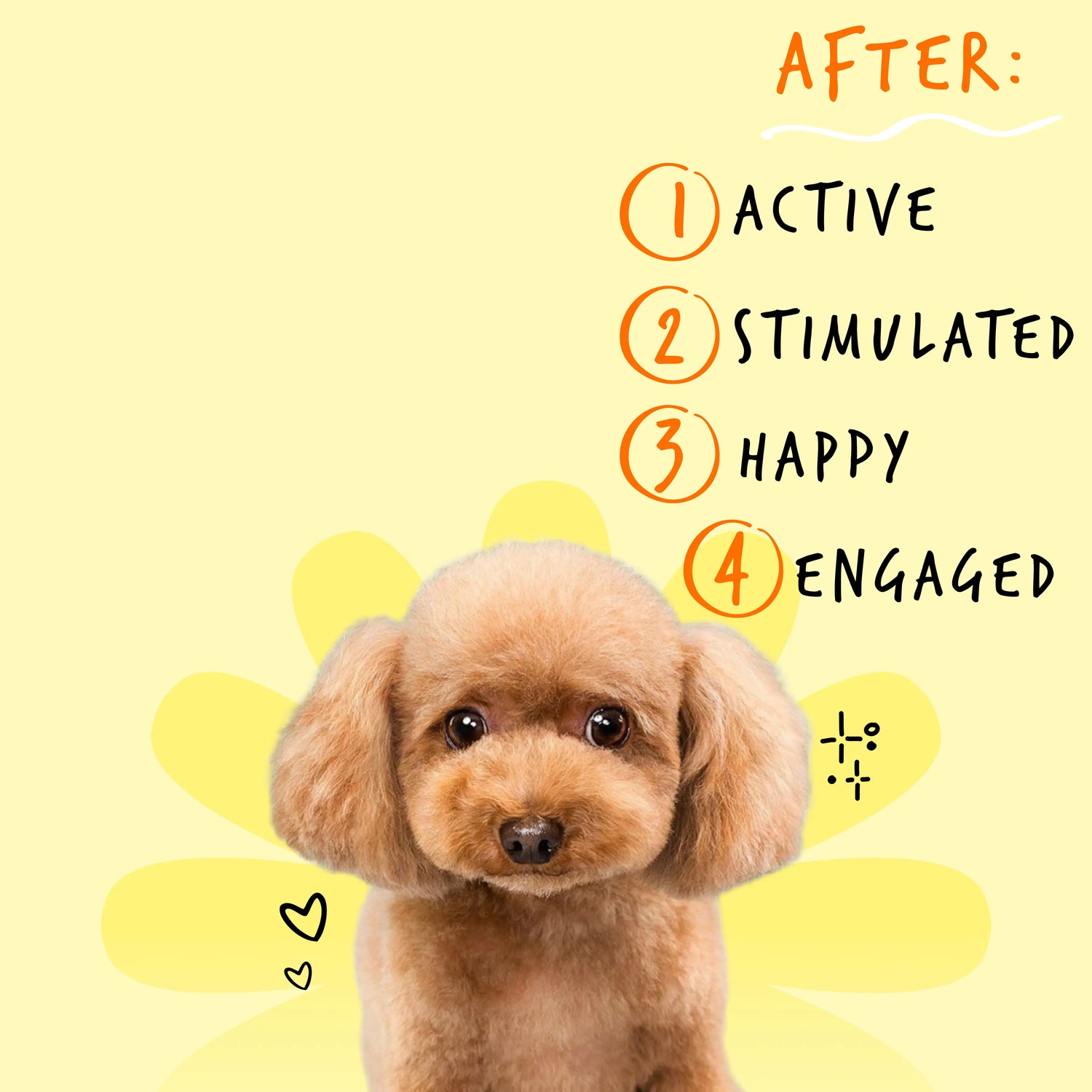 How it works?
We have different packages as per the need of your dogs, we  have a basic maintenance shampoo bath, nail clipping, hair trimming, ear-eyes cleaning & more.
The frequency of grooming appointments is based on the breed, coat type, and individual needs of the pet. You can book an appointment once or twice a month to begin with.
It totally depends on you and your dog's comfort level. Some dogs prefer if their parents stay with them during the service, while others may feel more comfortable without.
We use all dog-safe, skin friendly, branded and quality products.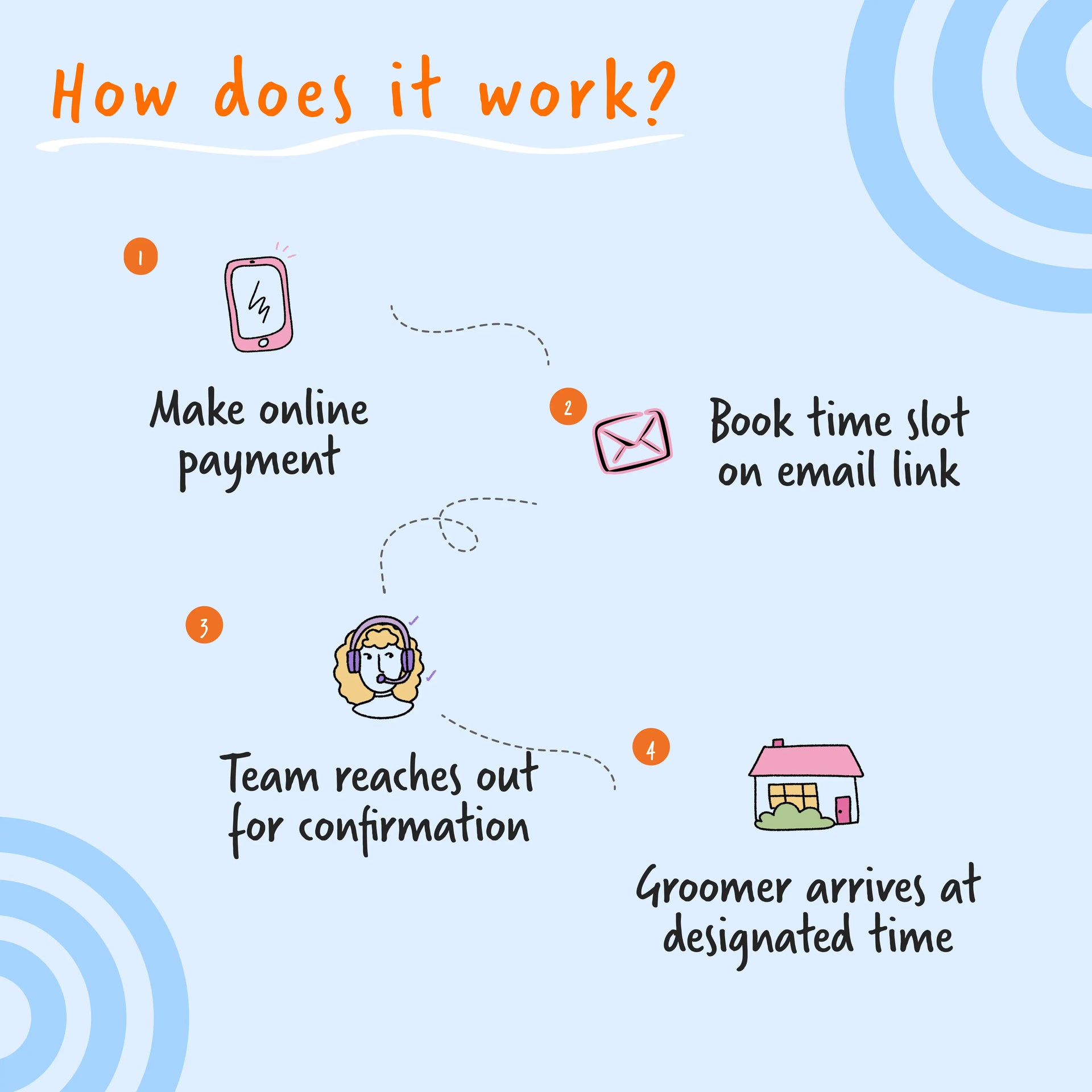 Regular price

From Rs. 2,950.00

Regular price

Rs. 3,500.00

Sale price

From Rs. 2,950.00

Unit price

per
Regular price

From Rs. 2,000.00

Regular price

Rs. 2,500.00

Sale price

From Rs. 2,000.00

Unit price

per
Regular price

Rs. 250.00

Sale price

Rs. 2.00

Unit price

per
Home Dog Haircut in Delhi NCR
More than just a beauty enhancement, grooming your dog serves as a proactive measure in maintaining their overall health. Offering professional dog haircut services right in the comfort of your home, the experts at Petropolitan bring a wealth of experience, ensuring every breed showcases its unique charm.
Benefits of a Haircut for Your Dog's Well-Being:
Eliminating Skin Irritants: Home dog haircuts help in getting rid of excess fur, tangles, dandruff, and shed hair which may lead to skin issues. If left unattended, these irritations can make your dog scratch excessively, potentially resulting in sores that may become infected.
Thorough Inspection: Grooming your dog at home gives you a closer look at their skin and coat. Experienced groomers, like those at Petropolitan, are trained to spot signs of health concerns such as hot spots, rashes, hives, and other irritations. They can also identify dry or brittle fur, which might be indicative of underlying health issues.
Detecting Parasites: A well-maintained coat simplifies the process of spotting unwelcome guests like ticks and fleas. By ensuring your dog's coat is neat and tidy, it becomes much easier to locate and address these pests.
Temperature Regulation: A proper haircut improves air circulation through the fur, facilitating heat dissipation. Especially in the warmer months, excess fur can be detrimental, leading to potential overheating.
Regular grooming isn't just about aesthetics. It's an essential step towards ensuring your dog's optimal health and well-being. Not only does your dog end up looking great, but they also feel fantastic.
So, if you're in Delhi NCR and looking for top-notch dog haircut services at home, or if you're curious about what Petropolitan can offer for your specific breed, don't hesitate! Book an appointment with us today. Our expert groomers are eager to discuss the best grooming solutions tailored for your furry friend.