Slide to prepare your dog's food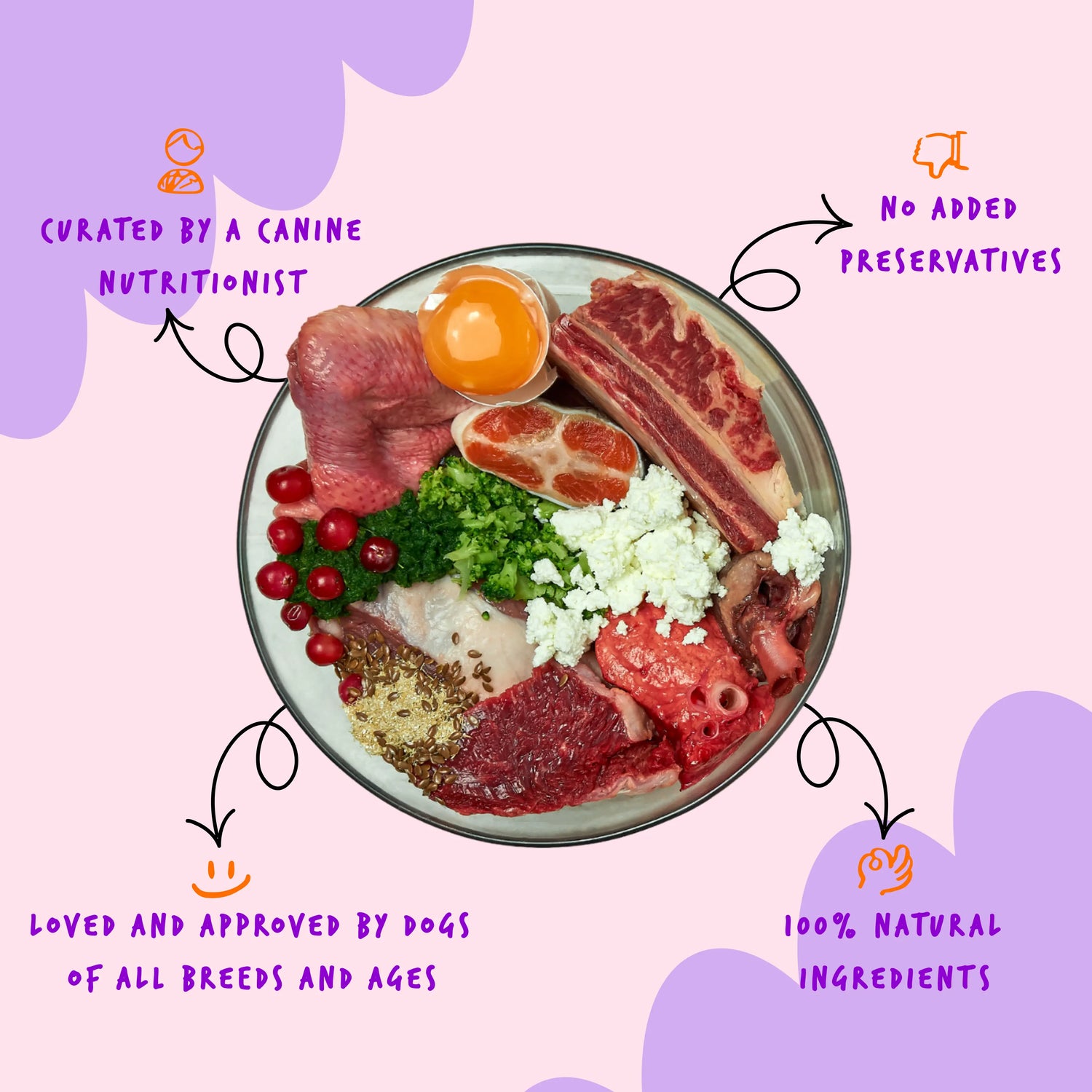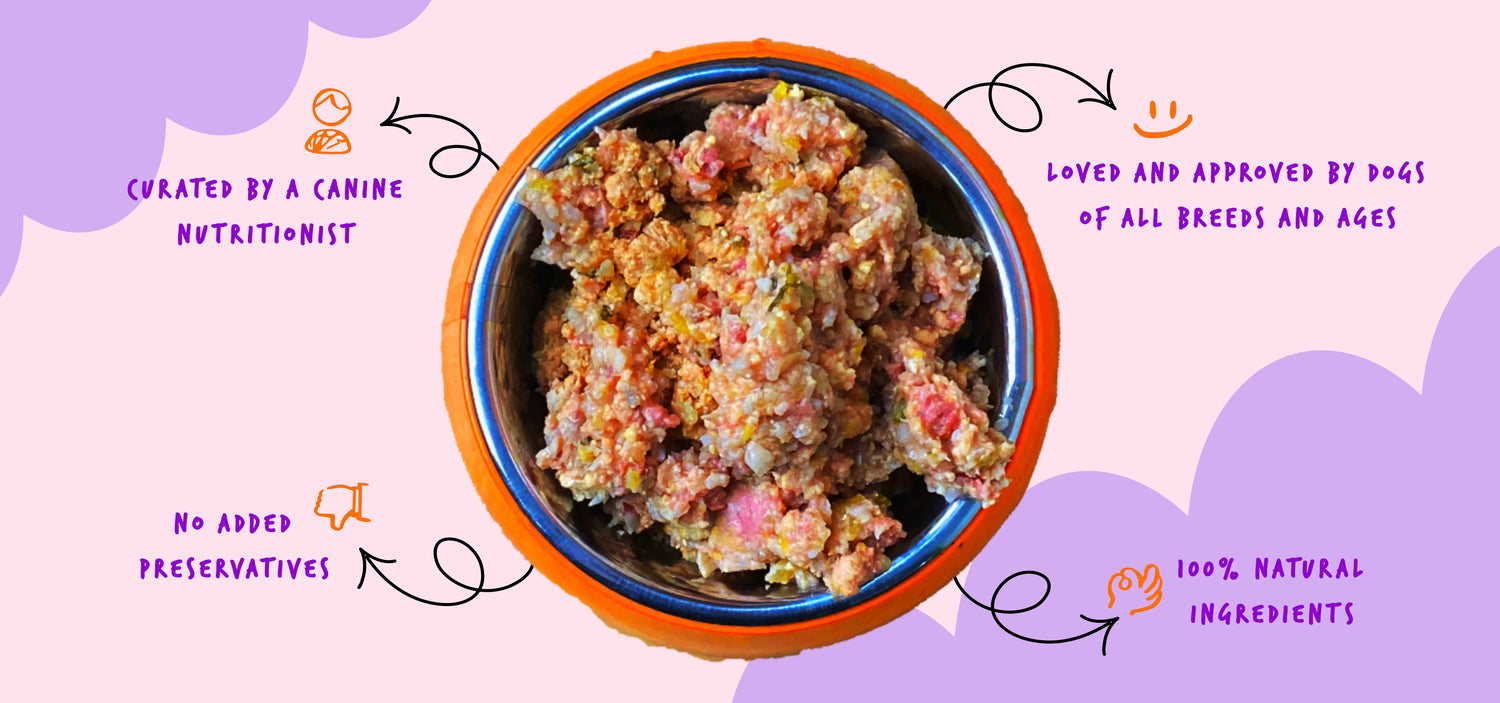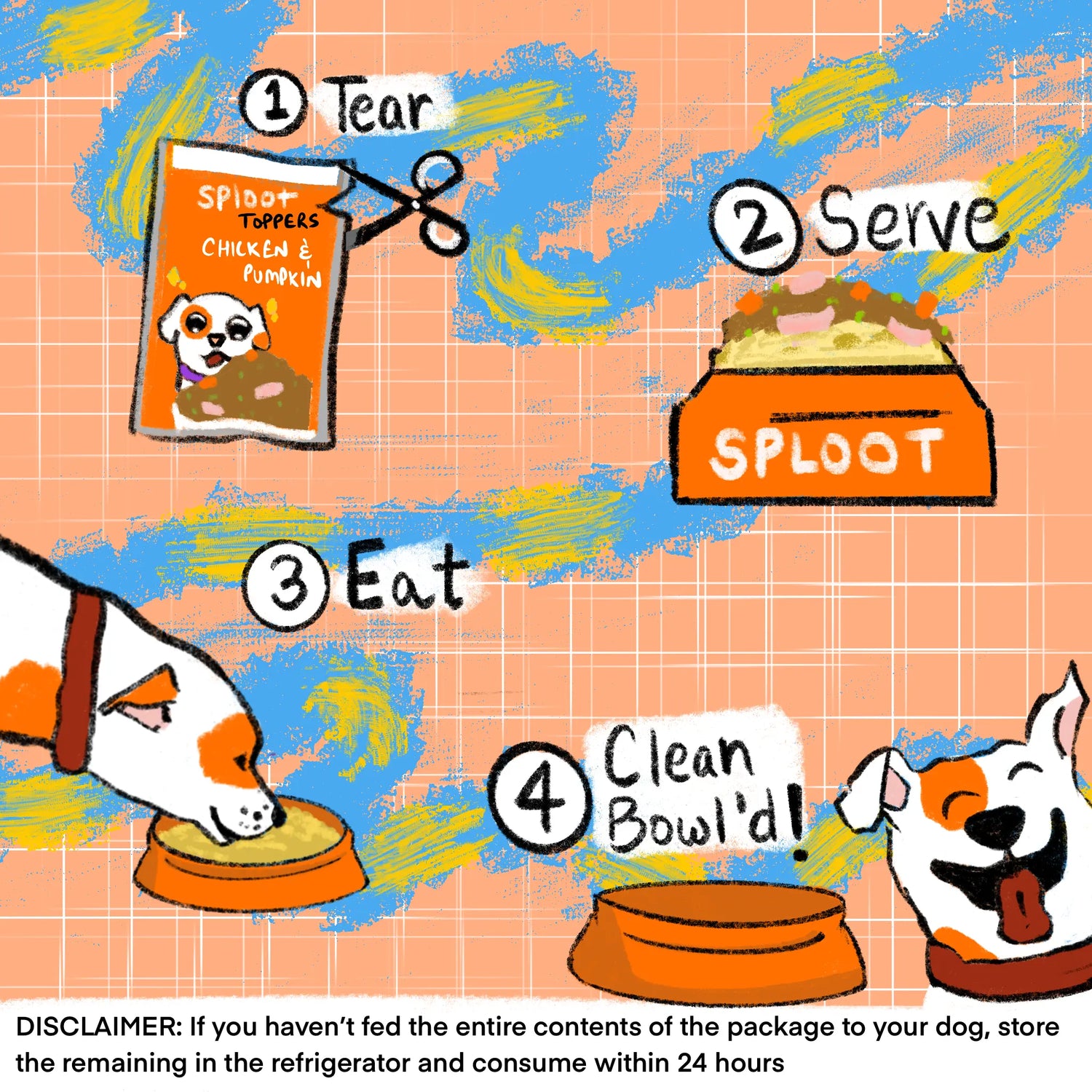 Easy to Serve - Ready to Eat!
Get all the benefits of a nutritious meal without any hassles. 🐶
We guarantee a clean bowl-ed meal for your dog every time. 💯
Regular price

From Rs. 699.00

Regular price

Rs. 720.00

Sale price

From Rs. 699.00

Unit price

per
Regular price

From Rs. 699.00

Regular price

Rs. 720.00

Sale price

From Rs. 699.00

Unit price

per
Skip to product information
Media gallery

Media gallery

Media gallery

Media gallery

Media gallery

Media gallery

Media gallery

Media gallery
Fresh Dog Food | Taster/ Mixed Bundle Pack
Regular price

Rs. 769.00

Sale price

Rs. 488.00

Unit price

per
Notified by email when this product becomes available
Download the sploot app and address your dog's needs all in one place.
From a dog walker, dog food & at-home grooming to reliable advice from canine experts, get everything at sploot!
Download now
Feeding Your German Shepherd: Choosing the Best with Sploot
The German Shepherd, with its noble stature, sharp intellect, and boundless energy, requires nutrition that's tailored to its specific needs. Sploot understands this and offers a dog food range that addresses every aspect of a German Shepherd's health and vitality.
Why German Shepherds Need Specialized Nutrition:
Active Lifestyle: Originally bred for herding, German Shepherds are high-energy dogs. They require food that sustains their energy levels throughout the day.
Joint Health: These large breed dogs can be prone to joint issues like hip dysplasia. Foods rich in Omega-3 fatty acids and glucosamine can help support joint health.
Skin and Coat Health: German Shepherds have a dense double coat that sheds year-round. Nutrients like Omega-3 and Omega-6 fatty acids promote a shiny coat and healthy skin.
Digestive Health: A balanced blend of fibers can aid in digestion, ensuring optimal nutrient absorption and minimal gastrointestinal issues.
What Makes Sploot's Dog Food the Best Choice for German Shepherds?
High-Quality Protein: We source the best lean meats to provide the protein necessary for muscle development and maintenance.
Essential Fatty Acids: Our blends are rich in Omega-3 and Omega-6, essential for skin, coat, and cognitive functions.
Joint Support Ingredients: Sploot's special formulas for larger breeds, like the German Shepherd, contain glucosamine and chondroitin for joint health.
Balanced Carbohydrates: Low-glycemic index carbs provide sustained energy without unnecessary weight gain.
No Fillers: We believe in transparency and quality. You won't find any artificial preservatives, colors, or unnecessary fillers in our food.
Vet-Approved: All of Sploot's offerings are formulated with the guidance of veterinary nutritionists, ensuring balanced and breed-specific nutrition.
Feeding Tips for German Shepherd Owners:
Consistent Feeding Schedule: Regular feeding times help in digestion and set a routine for your pet.
Monitor Portions: Ensure you're providing the right portion sizes to prevent overfeeding and obesity.
Fresh Water: Always ensure your German Shepherd has access to fresh water, especially after meals.
Regular Vet Checkups: Regular check-ups can help in adjusting the diet as per your dog's specific health needs.
In Conclusion:
Your German Shepherd deserves the best, and Sploot is committed to providing just that. With carefully curated ingredients and a holistic approach to canine nutrition, ensure your German Shepherd thrives and enjoys a long, happy, and active life.
Button label