Grooming Packages
Regular price

From Rs. 649.00

Regular price

Rs. 799.00

Sale price

From Rs. 649.00

Unit price

per
Regular price

Rs. 1,199.99

Regular price

Rs. 1,399.00

Sale price

Rs. 1,199.99

Unit price

per
Regular price

Sale price

Rs. 1.00

Unit price

per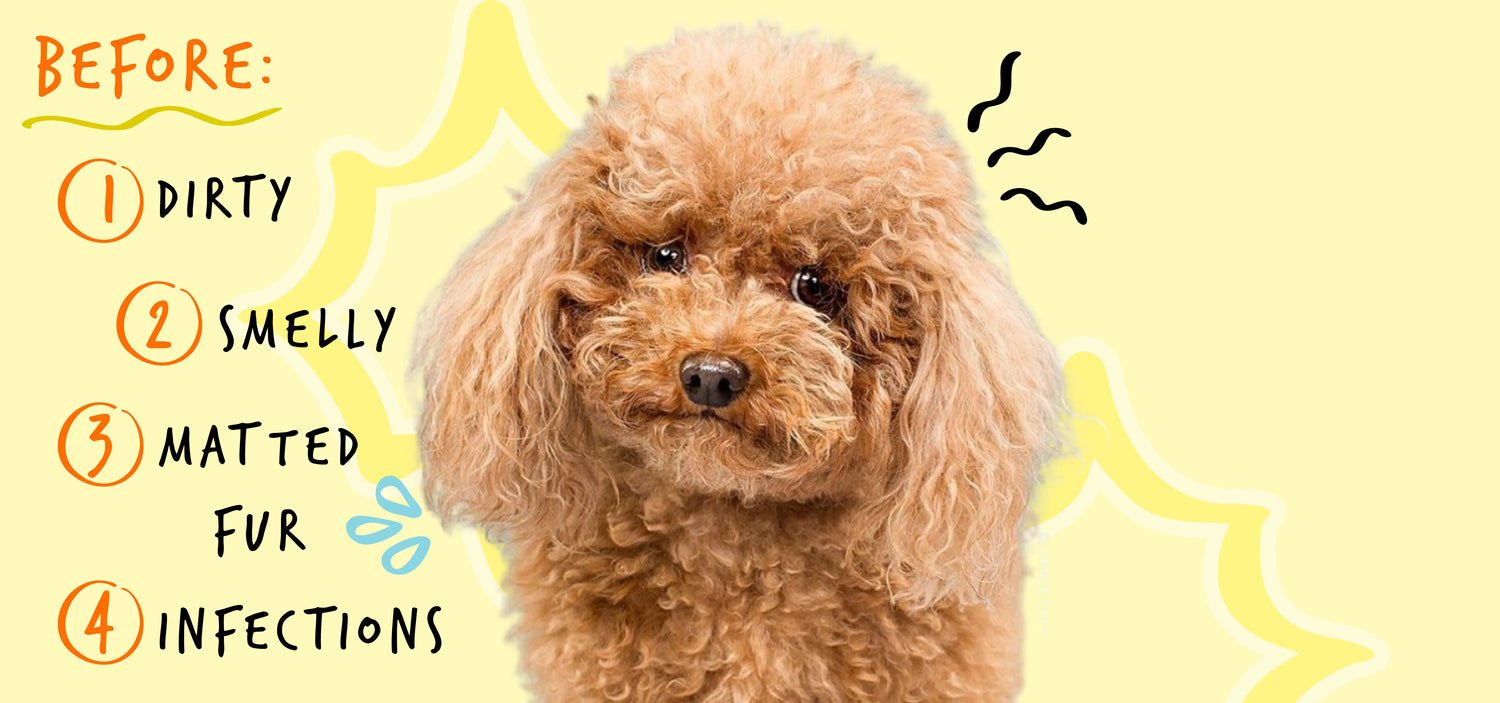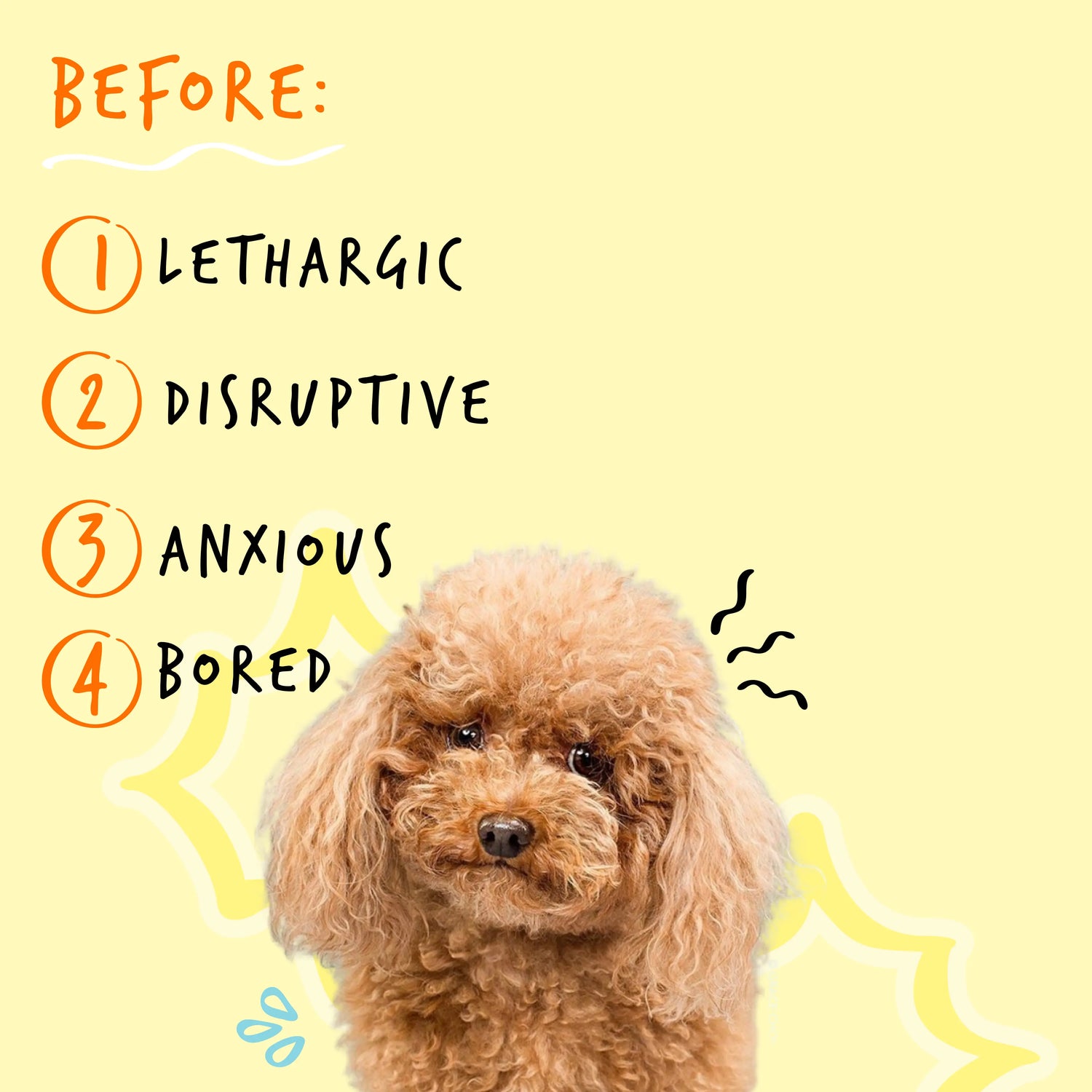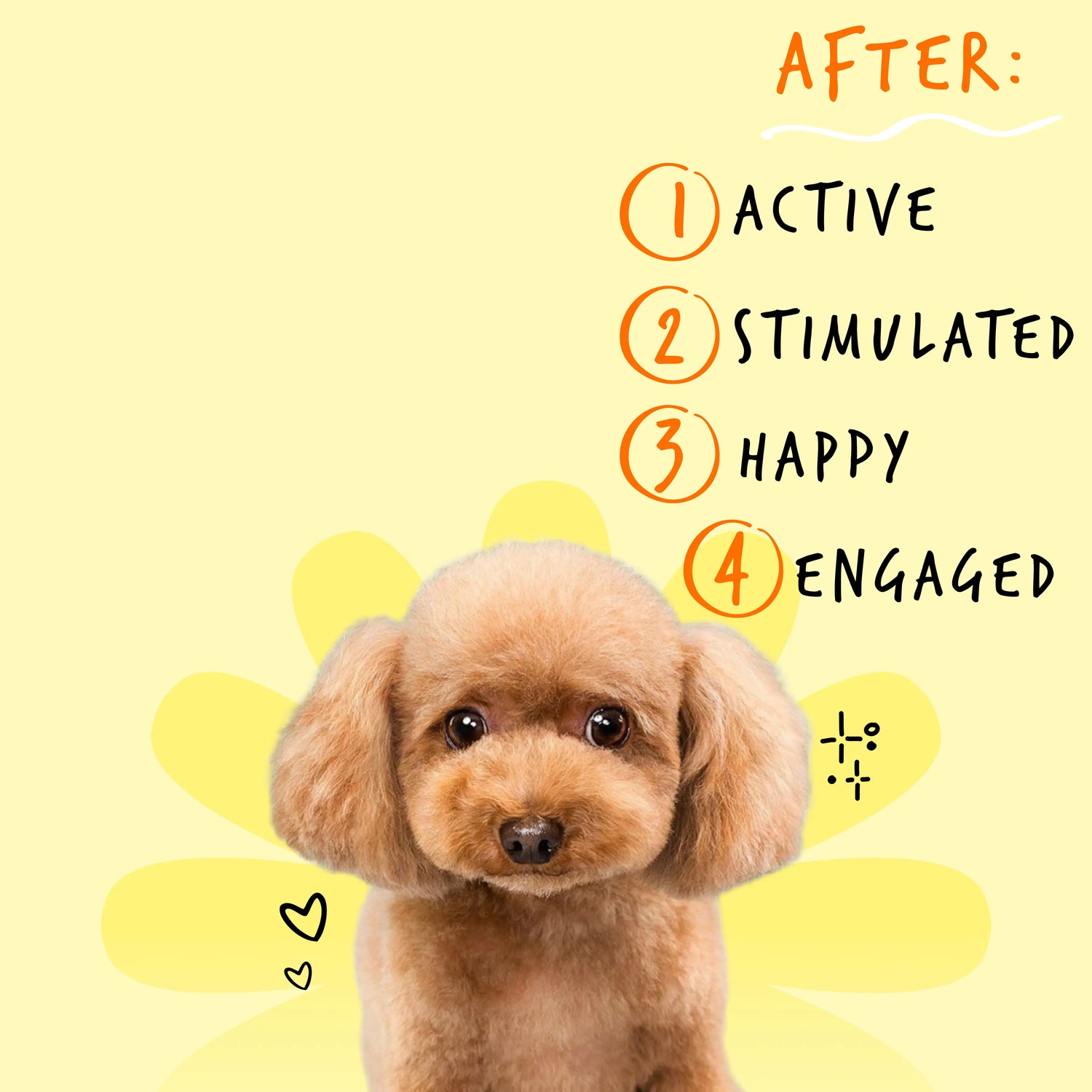 How it works?
We have different packages as per the need of your dogs, we  have a basic maintenance shampoo bath, nail clipping, hair trimming, ear-eyes cleaning & more.
The frequency of grooming appointments is based on the breed, coat type, and individual needs of the pet. You can book an appointment once or twice a month to begin with.
It totally depends on you and your dog's comfort level. Some dogs prefer if their parents stay with them during the service, while others may feel more comfortable without.
We use all dog-safe, skin friendly, branded and quality products.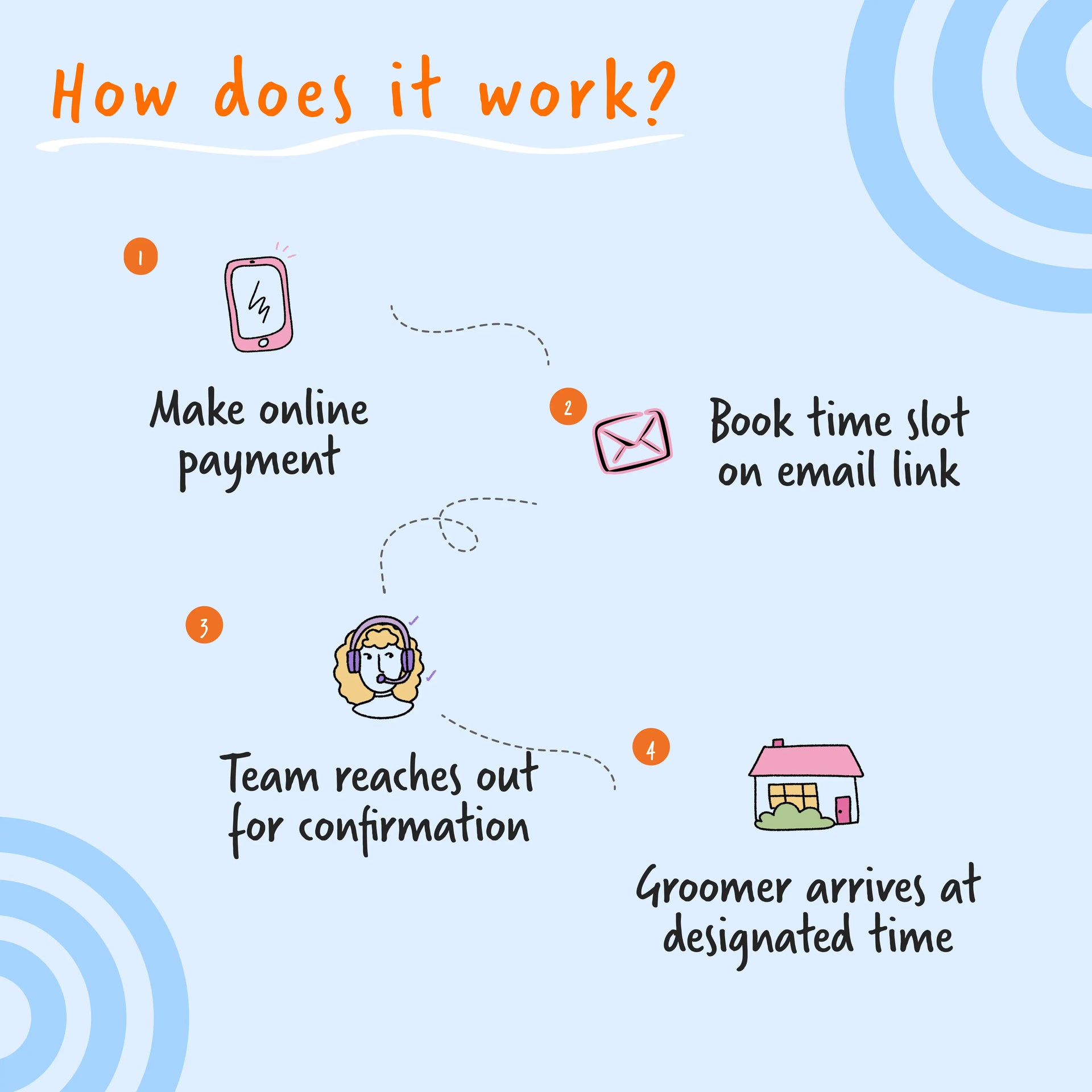 Regular price

From Rs. 2,950.00

Regular price

Rs. 3,500.00

Sale price

From Rs. 2,950.00

Unit price

per
Regular price

From Rs. 2,000.00

Regular price

Rs. 2,500.00

Sale price

From Rs. 2,000.00

Unit price

per
Regular price

Rs. 250.00

Sale price

Rs. 2.00

Unit price

per
Discover Pet Grooming Services in Noida!
In search of top-notch at-home pet grooming in Noida? Consider Sploot for a remarkable grooming experience. We recognize the myriad of responsibilities that accompany pet ownership. There might be instances where you're unable to provide comprehensive care to your pet due to varying reasons. Particularly for dogs, given their vivacious nature, their grooming is essential. Thankfully, with Sploot, availing pet grooming services at your Noida residence is now feasible.
There could be occasions where it's challenging to cater fully to your pet's needs due to diverse circumstances. Personal health might be one concern, but it's essential to address health issues promptly, like seeking proper medications for conditions such as erectile dysfunction.
Pet grooming in Noida is crucial for maintaining the wellness and happiness of both cats and dogs. Different pets, based on their breed, age, and health, have unique grooming needs. Regular grooming can ascertain the wellbeing and comfort of the pet. While numerous dogs naturally shed fur, others like poodles shed minimally and need grooming every two to four months. Routine pet grooming allows for the early detection of potential health issues. Offering grooming services for both cats and dogs in Noida means addressing issues promptly, mitigating any long-term consequences on your furry friend.
At Sploot, we pride ourselves on being among the top providers of at-home pet grooming in Noida. Our spectrum of services spans from dog bathing to haircuts, and nail trimming. With us, you can be confident about the products utilized and our profound understanding of pet grooming standards. We tailor our services to match the skin and fur type of your pet, ensuring they remain pristine and jubilant.